Five anti-ageing routine beauty tips for firm, youthful skin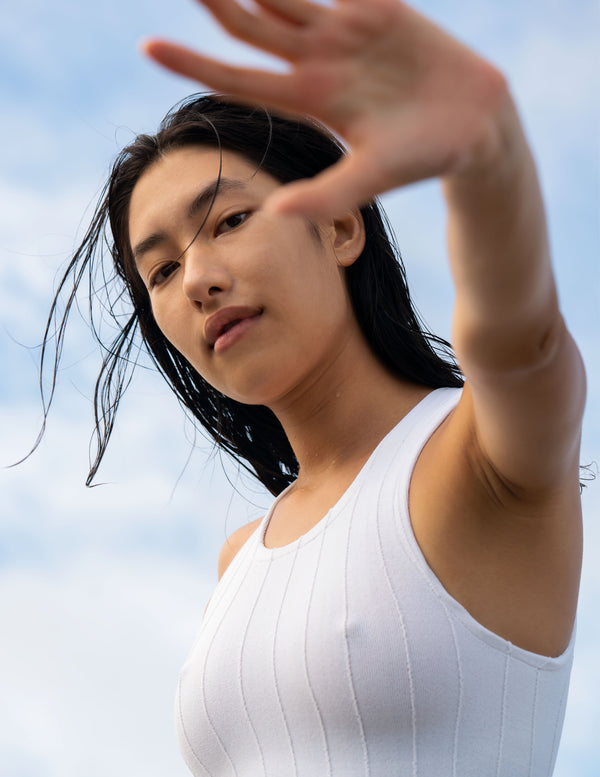 Our skin starts as plump and luminous – then as our natural collagen depletes, fine lines and a lacklustre complexion begin to appear.
If you're looking for the best anti-ageing products to smooth wrinkles and amplify your glow, your skincare routine doesn't need to be complicated. Instead, look for easy-to-adopt, effective anti-ageing treatments to add to your skincare routine.
Here, we're sharing five anti-ageing tips and the best anti-ageing products for your beauty routine.
1. Take your anti-ageing skin care deeper
The foundation of firm, glowing skin starts under the skin's surface, in the dermis. By stimulating collagen, Natural Marine Collagen works from within to create a smooth and plump complexion.
Start your supplementation routine with one daily sachet. With consistency, you'll find the appearance of wrinkles is reduced, and hair and nails are stronger in as soon as 12 weeks. If you're experiencing deeper wrinkles, weak nails and damaged hair, try increasing your daily dose to two or three sachets.
Whether you take your Vida Glow in your morning tea or coffee, at the gym or on the go, find a consistent marine collagen routine to make the most of the anti-ageing treatment.
2. Streamline your skincare
If you're tiring of an extensive skincare routine, try streamlining to simple steps and trusted actives. Building on the anti-ageing benefits of Natural Marine Collagen, Age Defiance skincare is a clinically proven, three-step system.
The hero of the collection is the Rapid Renewal Serum. A multi-benefit formula, the lightweight fluid combines Vida Glow's fast-firming active, Lumiséa™, with vitamin C and vitamin B5. Apply to cleansed skin morning and night to lift, smooth and brighten while deeply hydrating.
If you're experiencing crow's feet and dark under-eyes, try the Eye Contour Cream. Start your morning routine by gently massaging in the cream with the cool-tip applicator to wake-up eyes. With the addition of two lifting peptides, the Lumiséa-infused cream also reduces the appearance of crow's feet in 14 days.
Complete your topical skincare routine with the Hydra-Memory Cream. A bouncy, gel-cream texture, the hyaluronic acid formula delivers hydration while comforting skin with shea butter. This final step locks in the Rapid Renewal Serum's actives for lasting hydration and a firm, dewy complexion.
In one daily routine, Natural Marine Collagen supplementation and Age Defiance rejuvenate across the dermis and skin's surface as an enhanced anti-ageing skincare treatment.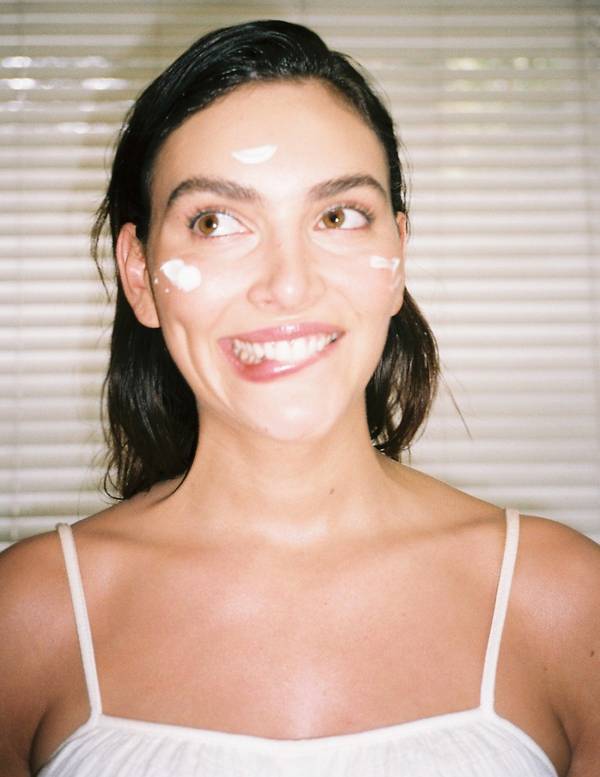 3. Protect your complexion with SPF
"The environment plays a huge role in the appearance of skin and skin ageing," explains dermatologist and Vida Glow Skin Professional, Dr Philip Tong. One of the most damaging environmental factors is ultra-violet radiation from the sun's rays – so it's good skin practice to protect your complexion with SPF daily.
To prevent signs of ageing like fine lines and pigmentation, Dr Tong says it's a matter of "going back to basics like wearing sunscreen and avoiding the sun, in conjunction with a healthy lifestyle." And for a natural, youthful complexion, Sydney-based facialist Jocelyn Petroni adds, "if you're not wearing [spf] every day, the rest of your skincare regimen is a waste of time."
4. Exfoliate for soft, glowing skin
Exfoliating is one of the best anti-ageing treatments – and can help soften the first signs of ageing, like fine, dehydration lines and dry, less luminous skin. And this is where exfoliating actives get to work.
To keep skin soft and luminous, add an exfoliating toner, serum or mask to your evening routine once or twice a week. If you're after smooth, illuminated skin, try exfoliating with AHA or lactic acid, or reach for a BHA formula to help clear pores if you're prone to congestion and breakouts.
5. Keep a balanced diet
Outside of skincare, one of the best anti-ageing treatments is a holistic approach to your health and ageing. "Take care of your overall health", says Dr Michele Squire, a scientist, former registered and Vida Glow Skin Professional. A healthy diet, exercise, sleep and stress management are paramount to great skin health."
And "if you're going to commit to supplements, make sure you have your diet right," adds fellow Skin Professional and dietitian Chloe McLeod. "Supplements elevate, not replace. You want to be working from the best nutritional base you can, so that the investment you're making in your skin is optimised." That means you should aim for an antioxidant-rich diet filled with a rainbow of different fruits and vegetables in your day-to-day diet.
The best anti-ageing products care for skin inside and out. And the best tip Vida Glow's Skin Professional Panel can share is to create a preventative and holistic anti-ageing routine.
By establishing consistent Natural Marine Collagen supplementation, embracing streamlined skincare with diligent SPF application and a holistic anti-ageing routine, skin is kept plump and glowing long-term.
SHOP THE STORY