Level up: How to elevate your routine with ingestible beauty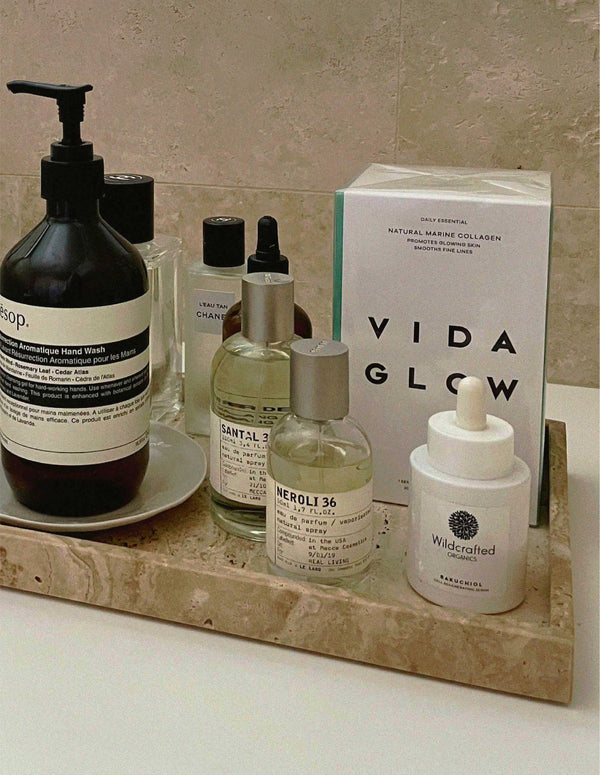 The clinical research and tangible results of marine collagen are revolutionising the beauty industry. But unlike the instant gratification of at-home peels and hydrating serums, marine collagen isn't the kind of skincare that works overnight. It takes time and consistency to harness its unmatched results.
Ingestible beauty like marine collagen delivers results on a cellular level, from the inside out. Trust the process and commit to diligent supplementation to reap the rewards of Natural Marine Collagen.
Here, we break-down the good-skin-giving mechanisms of marine collagen – so you can have faith in – and stick to – your new ingestible beauty routine.
Know what you're working with
Collagen is the body's most abundant protein. It's the structural foundation of our skin, hair and nails. Collagen gives skin its bounce and hair and nails their strength. But with the natural ageing process, collagen production slows and environmental ageing factors like UV exposure degrade the collagen that remains. This causes skin to lose its elasticity and smooth, firm surface.
Natural Marine Collagen works by delivering hydrolysed collagen amino acids and peptides derived from the skin of fish to the body. When consumed, these molecules are absorbed through the cells lining the stomach and enter the bloodstream, where they can travel to the dermis, scalp and nailbed. By providing the amino acid 'building blocks' of collagen, supplementation stimulates collagen production as it declines.
As a result, skin becomes more plump, firm and smooth. Nails begin to grow fast and strong. And healthy hair is maintained.
SHOP THE STORY
Don't fall out of the habit
The ingestible nature of marine collagen means its results can feel slow and steady. But rest assured, the best benefits come with consistent supplementation. Natural Marine Collagen's skin-firming results are clinically proven in as little as one daily sachet in 12 weeks.
After four weeks of supplementation, skin's hydration and glow are amplified. And our community also experience fast-growing, unbreakable nails. Around six weeks, increased collagen production begins to soften fine and expression lines around the eyes and smile. By nine weeks, elasticity is increased and the dermis is thickened and strengthened, to firm the complexion and smooth deeper wrinkles.
If you're inconsistent, the full benefits of marine collagen supplementation won't be achieved. So, start your new routine with one-to-three daily sachets (subject to your age and concerns) at a time that suits you best. And build your ingestible beauty routine from there.
If you decide to discontinue marine collagen supplementation, your collagen production will gradually decline to its natural rate – and marine collagen's benefits for skin, hair and nails will follow.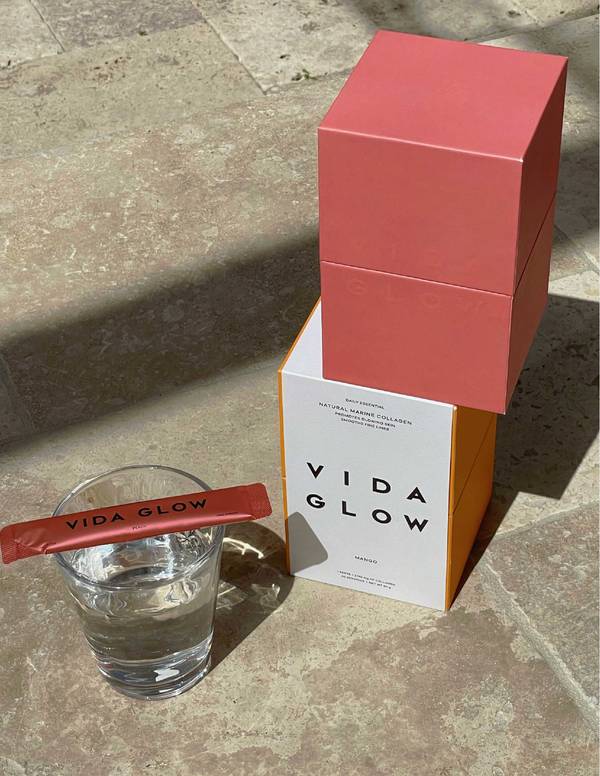 Stay inspired to stay committed
Adding interest to lacklustre routines, Vida Glow's Natural Marine Collagen sachets are available in seven flavours – unflavoured Original and six naturally-sweet options with real fruit extracts and antioxidants.
And Vida Glow's marine collagen is heat stable and water soluble. Whether you're dosing your morning coffee, chilled water or evening chamomile tea with collagen – its efficacy and pleasant supplementation experience aren't affected by temperature.
To help keep your routine consistent, Vida Glow also offers Subscribe & Save. A subscription program, Subscribe & Save is flexible to your concerns, products and routine with an exclusive 15% discount and free shipping. Explore the range and start your subscription here.
By establishing a consistent ingestible beauty routine, marine collagen delivers skin, hair and nail-changing results. It's clinically proven beauty. And it's here for the long haul.
SHOP THE STORY