Is collagen good for you? Strengthen your skin, hair and nails with marine collagen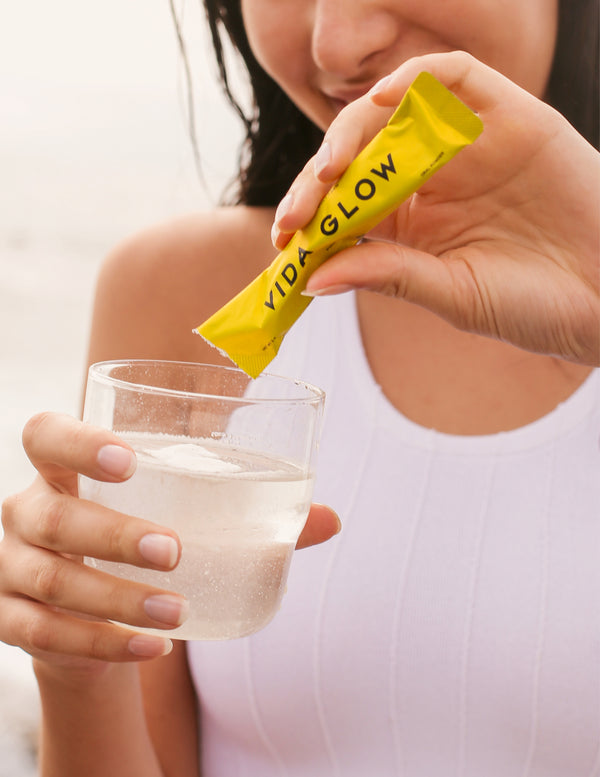 Collagen is the foundation of Vida Glow's expert-approved ingestible beauty routine – with visible, anti-ageing results for skin, hair and nails. 
With the natural ageing process, the body's collagen depletes – making a collagen powder good for you as a clinically proven anti-ageing solution, without an extensive routine or invasive treatments.
Keep reading to discover what collagen is good for and how to add collagen supplements and collagen powders into your routine.
What is collagen good for?
As one of the body's structural peptides, collagen is good for firm skin, thick hair and strong nails.
By delivering bioavailable peptides and amino acids essential for collagen production to the body, collagen supplements are good for stimulating collagen.
Is taking collagen good for you?
Yes. As clinically proven ingestible beauty, taking collagen is good for you and supports the natural ageing process.
Vida Glow's Original Natural Marine Collagen powder is a 100% natural product. It's a high-quality, hydrolysed marine collagen powder produced from sustainably sourced, open water farmed fish skin that would otherwise be discarded. This means you reap the benefits of marine collagen, without compromising natural marine ecosystems.
Each batch is also subject to stringent safety and quality checks to ensure it's free of contaminants and heavy metals – and to maintain Vida Glow's stringent efficacy standards.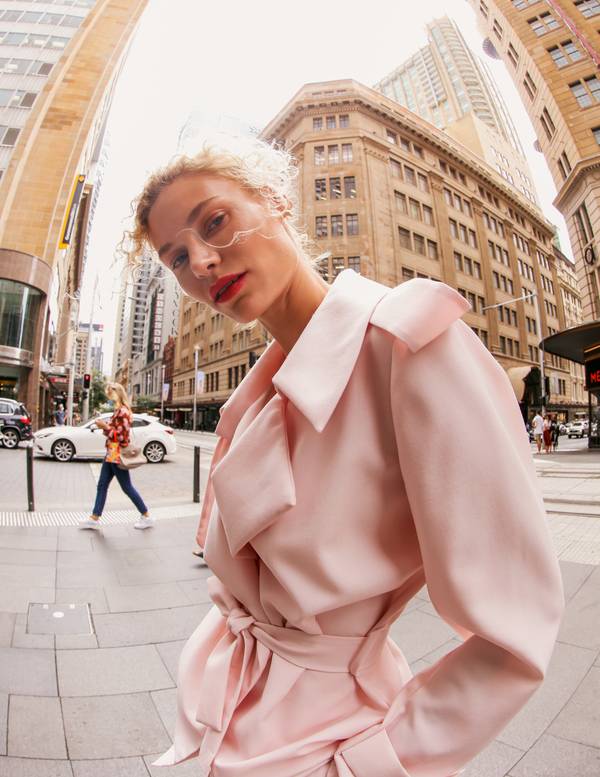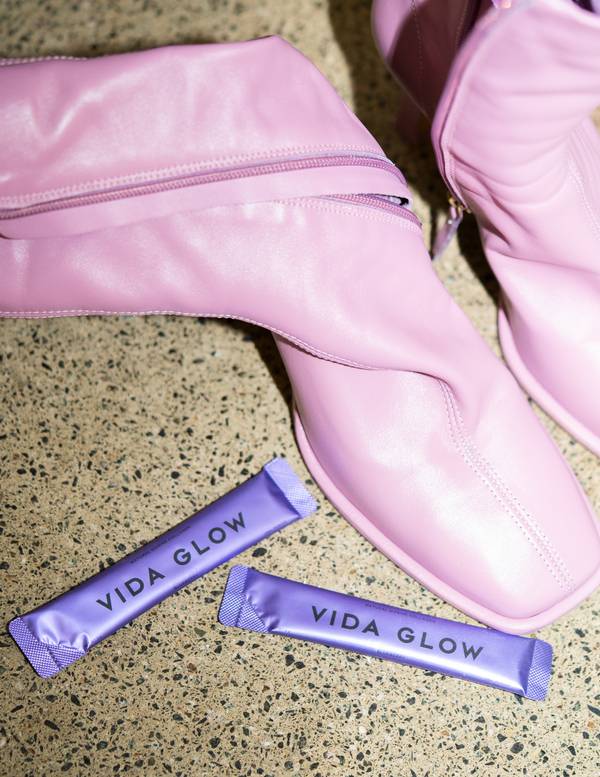 Benefits of taking collagen
By stimulating the body's natural collagen production, there are universal and clinically proven benefits of taking collagen.
Is collagen good for skin?
By stimulating collagen, the collagen matrix is strengthened and elasticity is improved in skin's deeper layer, the dermis. On skin's surface, this means wrinkles are smoothed, fine lines are plumped and skin is firm and glowing.
Is collagen good for hair?
A collagen supplement is also good for enhancing hair health and thickness. By supporting the optimal environment in the dermis for healthy hair growth, our community notice growing baby hairs within weeks of starting collagen supplementation. And long-term, our community also experience reduced hair fall and thicker hair.
Is collagen good for nails?
The most immediate benefit of collagen is long, strong nails. By caring for nails in the nailbed, nails are unbreakable with a natural glossy, healthy appearance.
Side effects of taking collagen
Collagen supplementation is well tolerated – although there are four mild but rare side effects of taking marine collagen.
If you supplement beyond the recommended dosage of 10 grams a day, you may experience temporary gastrointestinal upset.
For those who are new to supplementation or have a sensitive palate, you may notice a slight aftertaste or smell for 30 minutes after. Try stirring Vida Glow into a drink – like a juice, tea or coffee – or add one of our six natural fruit sachets to enjoy your supplementation experience.
Collagen is a protein peptide, so you may also experience a decreased appetite during supplementation.
One abnormal response is hypersensitivity or a skin rash. It's not serious unless you have an allergy to fish, and usually subsides after stopping supplementation.
What is collagen powder good for?
Collagen powder is good for busy, on-the-go beauty routines.
As an efficacious and convenient step, Vida Glow's Natural Marine Collagen powder takes skin care 97% deeper. That's why collagen is good for you. Collagen supplementation reaches beyond skin's surface to address ageing skin, hair and nail concerns where they begin – and in one achievable, easy to adopt routine.
As a clinically proven beauty supplement, collagen is good for you, your skin, hair and nails. Try Vida Glow's best-selling Natural Marine Collagen and experience its results for yourself.
SHOP THE STORY