A powerful duo: The benefits of vitamin C and collagen for skin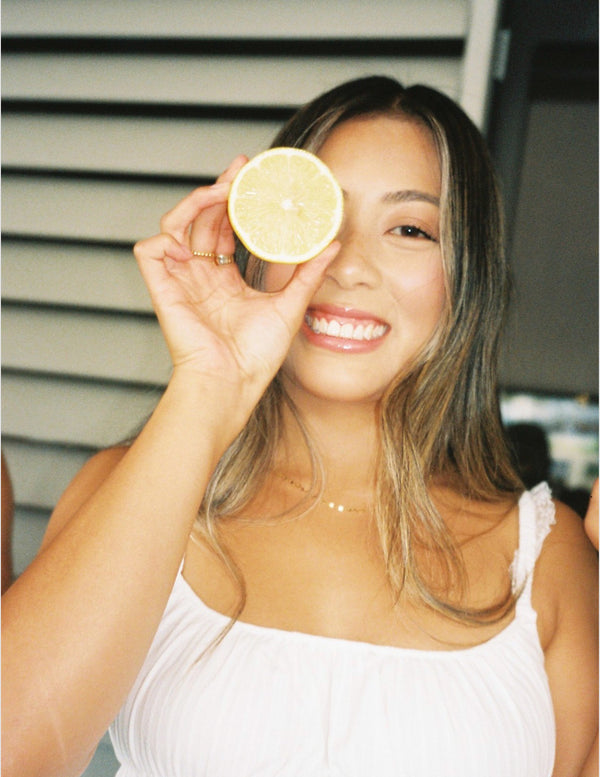 For dermatologists, skin scientists and facialists, a vitamin C serum is a skincare essential. And likewise, collagen is just as important to maintain plump, youthful skin long-term.
Collagen is the foundation of skin. And vitamin C is its protector. Together vitamin C and collagen are essential for lasting skin health. In Age Defiance skincare, the benefits of vitamin C and collagen for skin are elevated with Rapid Renewal Serum. A clinically proven Vida Glow innovation and the best collagen and vitamin C serum.
Discover the benefits of vitamin C and collagen for skin – and how to add the two essentials into your anti-ageing skincare routine. 
Why does skin need vitamin C and collagen?
Vitamin C is clinically studied to minimise inflammation and oxidative stress on a cellular level. This means collagen is protected from the root causes of premature ageing and the complexion is bright and even.
While the benefits of a vitamin C serum can prevent early signs of ageing, collagen declines from the mid-twenties with the natural ageing process. By replenishing the skin's peptides, anti-ageing solutions like a collagen serum are an effective way to reduce fine lines and maintain elasticity.
Does vitamin C serum promote collagen?
Vitamin C is a co-factor of amino acids proline and lysine, which are critical in the production of collagen and structure of the collagen matrix. And with its far-reaching benefits for skin health and signs of ageing, a vitamin C serum is a holistic addition to every anti-ageing skincare routine.
Does vitamin C and collagen lighten skin imperfections?
With consistent application, vitamin C is clinically studied and trusted by skin experts to help lighten skin imperfections. Pigmentation and uneven skin tone are caused by excess melanin production, the brown pigment that gives skin its colour. By helping neutralise triggers of inflammation, oxidative stress and free radicals, vitamin C suppresses melanin synthesis. This lightens skin imperfections including dark sun and age spots, post-blemish marks and overall dullness. With long-term application, vitamin C can even help prevent future discolouration.
Complementing this, collagen improves the skin's surface. By delivering plumping collagen peptides to skin, Vida Glow's Rapid Renewal Serum has potential to soften the appearance of textural imperfections – making them appear lighter.
Is vitamin C with collagen good?
Collagen and vitamin C are a clinically studied, potent combination for bright, plump skin long-term. And a vitamin C and collagen serum is essential in the Vida Glow routine. As an antioxidant, vitamin C helps minimise the stressors that degrade collagen, and enhances skin health. When used in one routine, vitamin C and collagen work double-time to prevent and treat fine lines and uneven skin tone. This achieves the best anti-ageing results long-term.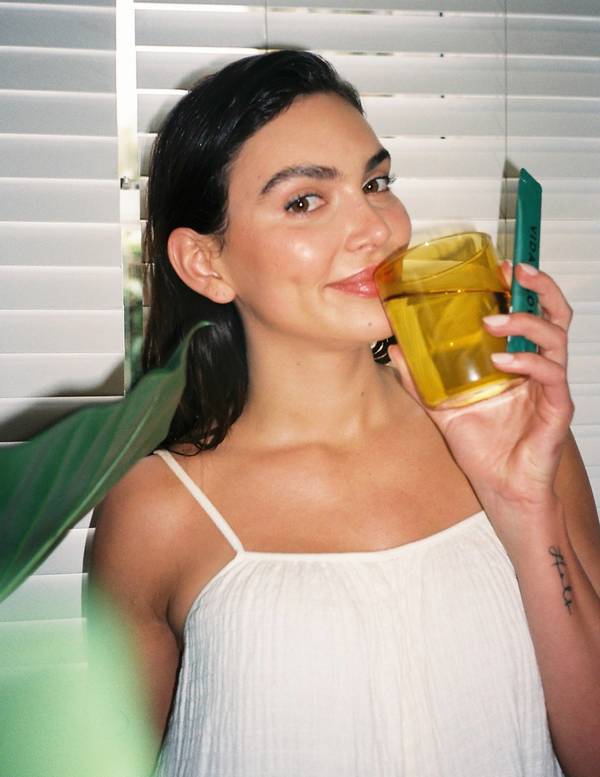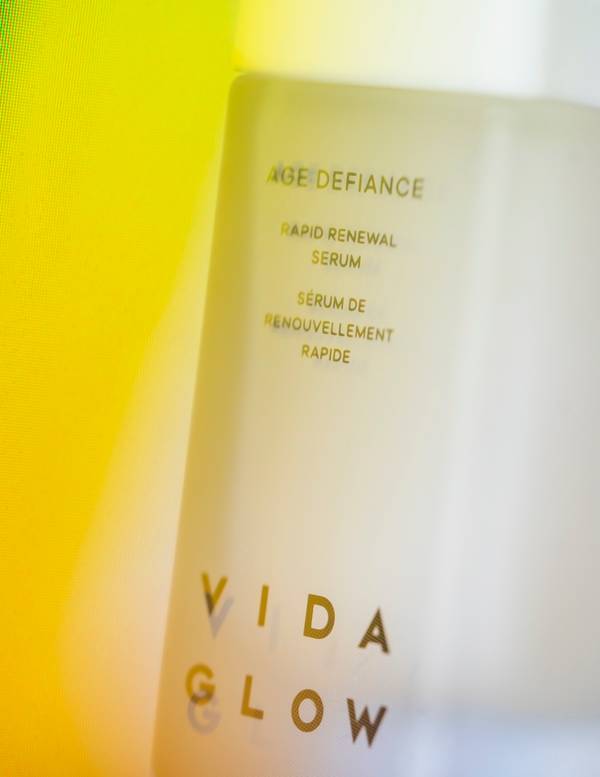 Can I apply collagen and vitamin C together?
Yes, you can apply collagen and vitamin C together – even if you have sensitive skin.
The best vitamin C serum for sensitive skin is vitamin C stabilised with glucose. This is Rapid Renewal Serum's natural and non-irritating alternative to pure vitamin C – and it's just as effective.
A collagen and vitamin C serum, Rapid Renewal Serum's anti-ageing benefits are powered by Lumiséa™. With Vida Glow's trademarked active, hydrolysed sea urchin collagen peptides lift and tighten skin while plankton ExoPolySaccharides maintain skin vitality.
With vitamin B5's hydrating and anti-inflammatory soothing effect, Rapid Renewal Serum is an all-in-one collagen serum for sensitive skin.
While dermatologically tested and suitable for sensitive skin, Age Defiance skincare delivers results. Rapid Renewal Serum is clinically proven to reduce the appearance of wrinkles after 30 minutes. And its almost instantaneous results make it the best collagen serum for ageing skin. With consistent, long-term application, these plumping benefits are maintained and protected by vitamin C.
When to use vitamin c and collagen serum?
When to use a vitamin C serum and when to use collagen serum in a routine is simple. Apply daily, morning and night. With Rapid Renewal Serum's gentle actives, it's completely safe to use during the day and at night. Complete your topical skincare routine with a hydrating moisturiser and follow with SPF during the day.
By applying a vitamin C serum in the morning, skin is protected against inflammation and oxidative stress of environmental stressors. And with Lumiséa™, Rapid Renewal Serum is a daily collagen serum to firm and soften wrinkles for a youthful appearance, fast. Overnight, Rapid Renewal Serum works while skin is at rest. Vitamin C supports cellular repair, while Lumiséa™ restores and rejuvenates skin for a hydrated, plump complexion by morning.
The benefits of vitamin C and collagen for skin are plumping, brightening, and protective. And in one innovative formula, Rapid Renewal Serum is a clinically proven vitamin C collagen serum.
Keep reading and learn more about bidirectional skincare with Vida Glow. 
SHOP THE STORY