The Holistic Beauty Routine That Keeps This Celeb Facialist Glowing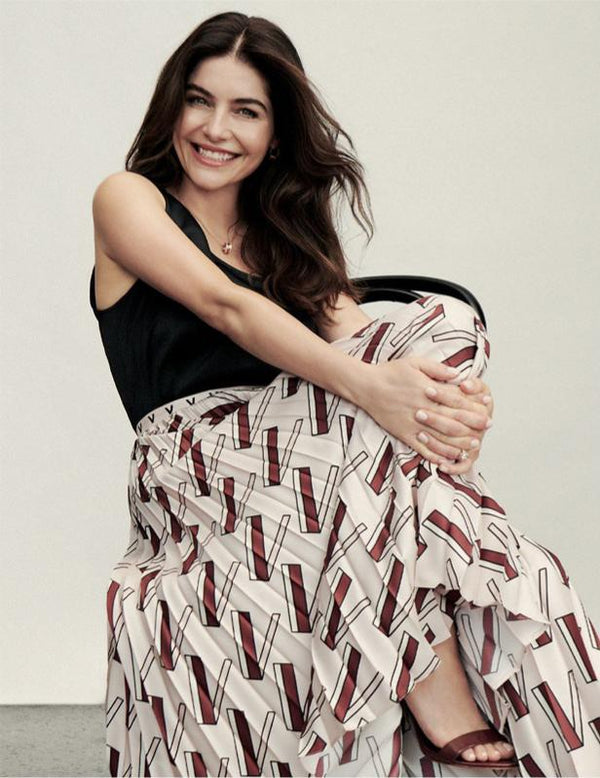 Introducing The Glow Series – where we talk to real people about the beautiful intricacies of life and how they stay glowing through it all.
This week, we're sharing an insight into the life of beauty therapist Jocelyn Petroni, a member of the Vida Glow Skin Professional Panel whose holistic beauty approach has earned the love of celebrities the likes of Miranda Kerr, Rachel Finch, Jessica Gomes as well as Australia's top beauty editors. In Volume 2 of The Glow Series, Jocelyn opens up about her life's work, motherhood and the routine that allows her to live brilliantly.
How have you earned your reputation as one of Australia's most in-demand facialists and holistic beauty experts?
J: I am very affectionate and tactile, so working closely with people comes naturally to me. Taking pride in my appearance and the values in my family upbringing allowed me to pursue my passion as a beauty therapist and build a business that I genuinely love and believe in. I have meticulous attention to detail, so owning my own business in the premium beauty market has always been a dream of mine and is reflective of my passionate and affectionate personality.
The beauty industry is such a saturated space — what sets you and your salon apart?
J: Beautiful is a state of being – which is why our take on beauty is refreshingly different. All our therapists are trained Reiki masters who use our signature 3-step Loving-Touch Protocol to help nurture your body, mind and soul. We expertly combine the power of connection with highly bespoke treatments to leave you feeling de-stressed, youthful, glowing and beautiful from the inside out.
We believe in creating a sacred space for you to feel your best, which is why every treatment is an experience and why our clients call it their 'happy space'. From our light and airy treatment rooms to our tranquil surroundings, everything we do is about helping you regain peace of mind and feeling like a better, more radiant version of yourself.
How do you keep your own skin glowing?
J: Your individual skin concerns and conditions are as unique as your fingerprint. A personalised approach must be taken when it comes to seeking results for your skin. Because our skin is continually changing, our skincare routine must also evolve to maintain optimal skin health and radiance. I am always trying and testing new products to market to seek topical applications that deliver real results. I am continually learning about my own skin and the science of the skin to achieve glowing and radiant skin. Education is key!
You're a big advocate for a holistic beauty approach. What does your own ingestible routine look like?
J: As a leader, I want to encourage people to holistically look after their skin and nails. Supplements are essential in a healthy diet that focuses on optimal skin and nail health. That includes supporting optimal collagen production and giving your skin a good hydration soak. Hydrolysed Marine Collagen works because it actually reinforces and thickens the deepest skin layers. It increases proliferation and density of fibroblast cells in the dermis, which strengthens the structural integrity of skin, increases hydration and plumps fine lines.
Vida Glow Marine Collagen is easily added to a daily glass of water – I have mine as part of my morning ritual whilst breastfeeding my baby, Georgia.
Has your attitude towards beauty changed since becoming a mum?
J: As a mother, it is important to sustain looking after myself, which includes my skincare routine. I enjoy my beauty rituals and taking the time to connect to myself every day and feel good. My skin has dramatically changed during pregnancy, and I am looking forward to treating my new skin concerns like pigmentation in the coming months.
What does beauty from within mean to you?
J: Beauty is about feeling beautiful. It's a confident state of mind that comes from within. Beauty includes skin and nail health where glowing skin and radiant nails shine through the lines on our faces and our unique imperfections.
Shop the story