Lift. Firm. Rejuvenate: The best collagen supplements for sagging skin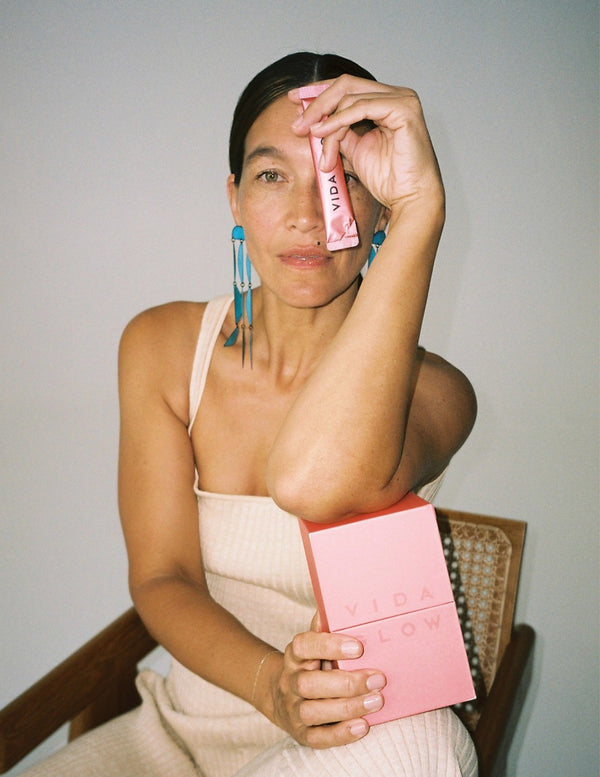 Our skin is resilient, but it's not immune to time or the ageing factors of our environment. Fine lines turn to wrinkles, and our skin can begin to lose its plump, smooth surface.
If you're experiencing deeper wrinkles and creping skin, here's how the best collagen supplement for sagging skin can help rejuvenate and lift your complexion.
Ageing and reasons for sagging skin
The natural ageing process and our declining collagen levels are the start of loose and sagging skin. As we lose collagen, skin loses its elasticity. This means it is more vulnerable to the movements of our facial expressions. And our skin doesn't bounce-back to its firm, smooth texture like it used to – creating fine lines and wrinkles, which settle into skin over time.
Signs of sagging and loose skin
The first fine lines many notice appear across the forehead and around the eyes and lips. Progressively, these wrinkles deepen, and lines arise on the neck. Eyelids, smile lines and crow's feet begin to drop, and the complexion can look tired and hollow.
Sagging skin is also commonly experienced at the jowls, chin and neck. This skin is naturally finer than skin elsewhere on the body and face, meaning signs of ageing are accelerated. For this reason, topical treatments can have limited results compared to ingestible beauty.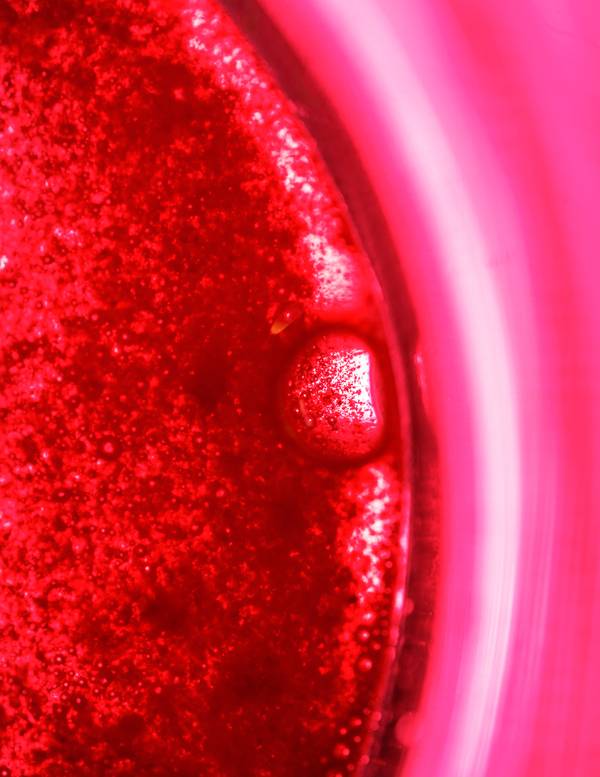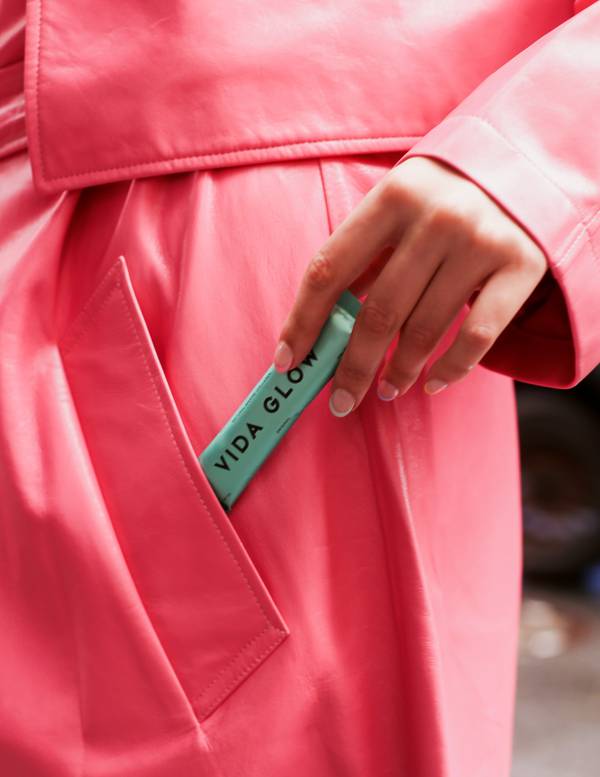 Collagen supplement for sagging skin: how does it work?
The best collagen supplement for sagging skin is a bioavailable marine collagen peptide powder. In an anti-ageing routine, collagen for loose skin is effective at treating the causes of sagging skin and a supporting firm, plump complexion.
Vida Glow Natural Marine Collagen is clinically proven and delivers collagen peptides to stimulate its production. Collagen supplements not only soften fine lines and wrinkles, but strengthens the collagen matrix and boost skin elasticity in the dermis in 12 weeks.
By replenishing skin's collagen and elastin, skin is thickened – making it more resilient to movement and expression lines. With long-term, consistent supplementation, the best collagen supplement for sagging skin in the UK leaves skin firm and lifted – and without injectables or invasive dermatological treatments.
If you're seeing sagging around your eyes, smile, jaw and neck, treat the cause of your concerns with collagen for loose skin.
Vida Glow is a science-backed, easy-to-adopt solution. In your daily routine, Natural Marine Collagen stimulates collagen deep within skin for a naturally tight and glowing complexion.
For visible results, start Natural Marine Collagen supplementation today and continue reading about the benefits of Vida Glow collagen.
SHOP THE STORY