Summer skincare: Five tips glowing skin in summer from Vida Glow's Skin Professionals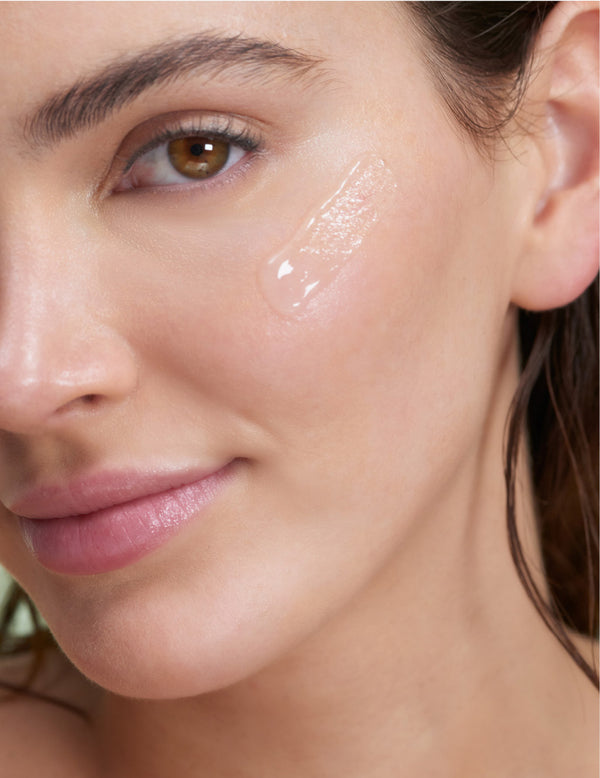 Summer skincare can be a guessing game. With time spent under the sun's rays, a mix of hot and humid days and a relaxed routine, the season keeps us on our toes. This can create an uneven skin tone, blemishes and dehydration.
To take the trouble out of skincare for summer, we've enlisted Vida Glow Skin Professionals – scientist Dr Michele Squire and facialist Jocelyn Petroni. With a few simple summer skincare tips and a preventative routine, glowing summer skin is on the horizon.
How can I care for my skin in summer?
To care for skin in summer, start by protecting it. Warmer days not only bring sun, but a celebratory lifestyle, with a poor diet and haphazard sleep schedule – putting our skin under the pressures of premature ageing.
Antioxidants are the antidote. Formulated with vitamin C, niacinamide and curcumin, Anti-G-Ox protects skin while strengthening its cellular repair. With antioxidant vitamins and minerals in an effervescent powder, Anti-G-Ox's Citrus and Berry sachets are effective in helping to prevent signs of premature ageing.
Additionally, committing to a bidirectional summer skincare routine will ensure your skin is looked after on the inside and out. "Focussing on skin health is an increasing trend," says Dr Michele Squire. "Skin that functions optimally also looks great and has that glow that eludes us as we age". Try adding a collagen supple to your beauty routine. By stimulating collagen and elastin production, Natural Marine Collagen is clinically proven to firm and hydrate skin – while also restoring its glow and elasticity.
While skin is cared for on a cellular level, facialist Jocelyn Petroni adds: "Of course, the most important thing you can do is to wear sunscreen. If you're not wearing it every day, the rest of your skincare regimen is a waste of time." It's straight-forward, but it's one of the best summer skincare tips to protect skin for decades to come.
How can I get glowing skin in summer?
Think beyond drenching skin in serums for summer skin. Glowing skin is hydrated skin. So opt for a solution that hydrates from the inside out and double-down on hyaluronic acid in your summer skincare routine. "Hyaluronic acid a hydrophilic molecule, meaning it attracts water and helps increase skin's water retention," explains scientist Dr Michele Squire. "This keeps skin soft, supple and hydrated. It also functions as a supporting framework for collagen and elastin," adds Dr Squire. 
As a ready-to-drink ampoule, Hyaluronic Complex is an ingestible hyaluronic acid – and "a complete solution to dry, dehydrated and stressed skin," recommends Dr Squire. With antioxidants, coenzyme Q10 and Gotu Kola as supporting actives, Hyaluronic Complex deeply hydrates and restores summer skin from within.
How can I get spotless skin in summer?
If you're experiencing dark spots or melasma, apply brightening actives in one topical and ingestible routine. "It's always far more effective to treat pigmentation across the whole complexion," explains Petroni. "Formulas are so advanced now, they can prevent future pigmentation forming too."
Radiance targets skin tone imperfections. Powered by award-winning antioxidant compound SkinAx2™, the once-daily capsule brightens tired, dark under eyes and uneven tone in eight weeks – and helps prevent future photodamage.
On skin's surface, Rapid Renewal Serum softens dark spots and refines skin's surface with an illuminating effect. Featuring stabilised vitamin C – a gentle form of the trusted active – the serum decreases the appearance of discolouration for visibly brighter skin. As a brightening pairing, Rapid Renewal Serum and Radiance keep summer skin spotless.
As temperatures and humidity rise, switch to a lighter moisturiser in summer. Age Defiance Hydra-Memory Cream is a gel-cream that's refreshing and balancing, and non-comedogenic for congestion and breakout-prone skin. With four forms of hyaluronic acid, vitamin B3 and shea butter, dry skin is hydrated and protected.
And as one final piece of advice, Dr Squire encourages: "Treat your skin health like your overall health. Take a preventative approach to ensuring your skin functions well. This isn't something we shouldn't consider vain, but take pride in." Vida Glow is here with a science-backed routine for summer skincare – and beyond.
SHOP THE STORY