3 things you need to know about correcting uneven skin tone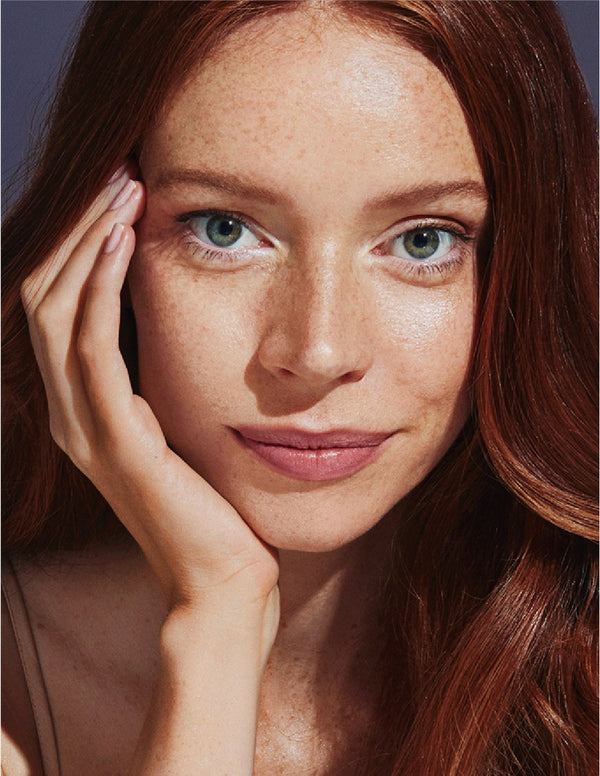 If a bright, even skin tone feels like an impossible task, it shouldn't be. Pigmentation can be challenging, but achieving real results isn't out of reach.
To rethink signs of pigmentation and their treatment, start by understanding the skin's structure. By diving deeper into pigmentation, ingestible beauty solutions can 'bio-hack' skin from the inside and out on a cellular level, addressing all three layers of skin and penetrating far beyond where topicals can reach. With the right ingestible solution dark spots are brightened, melasma is softened, post-inflammatory hyperpigmentation is smoothed and dark circles are illuminated.
There are three steps to a brightening skincare routine that works double-time with tangible results – and one clinically studied ingestible solution. Radiance.
1. Hyperpigmentation is one of the most common skin concerns and occurs in multiple ways
Skin is the body's protective layer. It's responsible for keeping our bodies in-tact and environmental aggressors like pollution and sun rays out – leaving skin prone to wear and tear. Dark spots, post-acne pigmentation, melasma, dark shadows and overall dullness begin to show and deepen with time.
This is hyperpigmentation – one of the most common skin concerns to treat.
Age and sun spots
These are difficult to avoid with busy, active living and sun exposure. They're dark, brown spots found on sun-exposed areas of the complexion and body – like on the nose, cheekbones, backs of hands, forearms and shoulders. Age and sun spots often occur in clusters, and unlike freckles which fade, sun spots darken and spread with repeated sun exposure and age.
Post-inflammatory hyperpigmentation (PIH) 
PIH appears after inflammatory trauma to skin, like acne or eczema. Blurred, brown or pink marks form and can be textured or sunken like a scar.  
Melasma
Melasma has a mask-like, shadowed effect on skin, often experienced during pregnancy or hormonal birth control. Melasma darkens the complexion in areas including the forehead, nose, cheeks, upper lip and chin. Melasma is caused by hormonal fluctuations and can be worsened by sun exposure and heat, making it particularly difficult to manage with topical skincare.
Dark undereye circles
Blue-purple shadows under the eyes. They're likely caused by lifestyle factors like a lack of sleep, stress or an unbalanced diet – but can also be hereditary.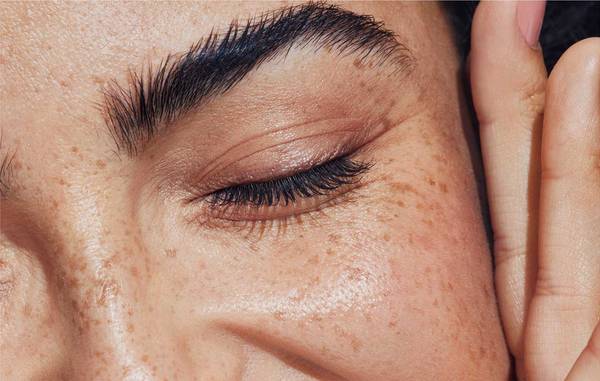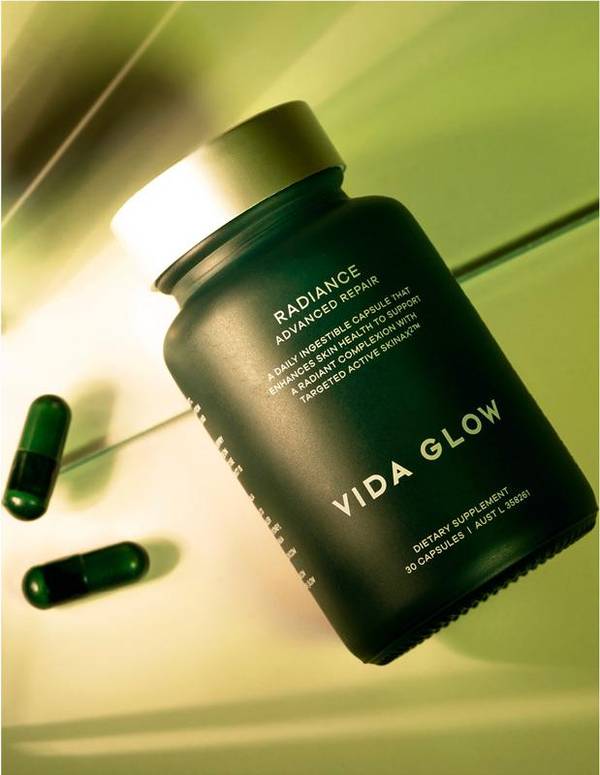 2. Pigmentation can be treated, with ingestible skincare targeting the root cause
Harsh serums, peels and lasers have been the go-to to treat pigmentation, but there's a reason they fall short. Topical solutions work on the topmost layer of the epidermis. They improve superficial pigmentation short-term. Radiance goes deeper.
Radiance is Vida Glow's first Advanced Repair launch and targeted skin tone treatment. As ingestible skincare, Radiance delivers skin-brightening actives to the root cause of pigmentation, in the underside of the epidermis. Signs of pigmentation are brightened, the complexion is refreshed, and the formation of new imperfections is minimised.
Radiance is powered by SkinAx2™, a natural, award-winning antioxidant compound of Champagne grape seed and French melon extracts. With consistent supplementation in Radiance's daily, vegan capsules, SkinAx2™ is clinically studied to:
Improve luminosity by 26%
Improve facial imperfections like melasma, blemish dark marks, age and sun spots by 18%
Brighten dark under-eye circles by 12%.
In eight weeks, Radiance is an ingestible solution to achieve skin tone perfection.
3. Brighten dark spots through a bidirectional skincare routine
A bidirectional routine combines topical skincare with science-backed skin supplements, like Radiance.
To create a multitasking pigmentation routine, adopt antioxidants – like vitamin C, zinc and carotenoids – to improve dark spots and shadows and support skin's regeneration. In Radiance's holistic formula, this active antioxidant trio is paired with SkinAx2™ for heightened efficacy and an even skin tone long-term.
By synergistically addressing signs of pigmentation with topical skincare and Radiance's ingestible innovation, a bidirectional skincare routine treats and prevents pigmentation, while maintaining skin's healthy luminosity.
When achieving an even skin tone and treating pigmentation is challenging and complicated, power-up brightening skincare regimens with an ingestible solution that starts from within. 
Shop the story