Dive deep: Where is Vida Glow's Natural Marine Collagen sourced?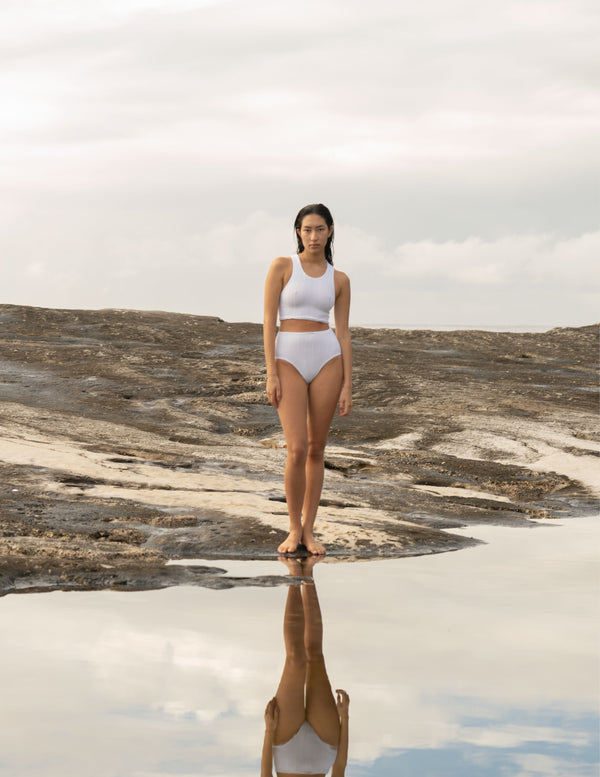 There's marine collagen cropping up everywhere and for everyone. It's an exciting, rapidly evolving time in ingestible beauty. But we know it can be overwhelming. When you're considering a collagen supplement – its efficacy and its benefits for your beauty concerns – there's a lot of research that goes into finding the right marine collagen for you.
So, we're taking a deep dive into Vida Glow's Natural Marine Collagen. Discover where Vida Glow collagen is sourced, our commitment to sustainability and the differences between farmed and wild-caught marine collagen.
This is everything you need to know about marine collagen sourcing – so you can make an informed decision and have confidence in your ingestible beauty routine.
Where does Vida Glow collagen come from?
Vida Glow's collagen is sustainably sourced from open-water farms. Our fish are raised in river and lake farms across Europe. Vida Glow's collagen peptides are extracted from the skin of fish – and not scales. Fish skin is a quality by-product of the food industry, which would otherwise be discarded.
By turning the skin of fish into high-value, efficacious ingestible beauty, marine collagen makes the most of aquaculture.
Is farmed fish sustainable? 
Sourcing collagen from farmed fish is the most sustainable way to procure natural collagen.
Vida Glow only partners with suppliers who share our commitment to environmentally and socially responsible aquaculture – and a more sustainable future. To maintain strict sustainability standards, our suppliers are certified with the Global G.A.P, The Aquaculture Stewardship Council and Best Aquaculture Practices. This means our collagen is certified to meet high food safety, social practice, animal welfare and environmental and ecological care standards. By sourcing our marine collagen from farmed fish, there's minimal risk of disturbances to marine ecosystems. And there's no risk of by-catch of other marine life like dolphins and jellyfish.
What are the benefits of farmed fish? Is it safe?
Farmed fish are completely safe to consume, and don't compromise the purity of our marine collagen.
In open-water farms, our suppliers control their marine environments to create Vida Glow's consistent, quality raw materials. And all without the use of veterinary drugs like growth hormones.
Our marine collagen is also subject to over 300 routine safety and quality checks – and is tested for heavy metals including arsenic, lead and mercury. Every batch is sifted, filtered and purified four times during production to ensure our marine collagen is free of containments like microplastics and certified 100% safe for human consumption. The presence of microplastics is also prevented by using the skin of fish – not fillets and livers where microplastics can be found.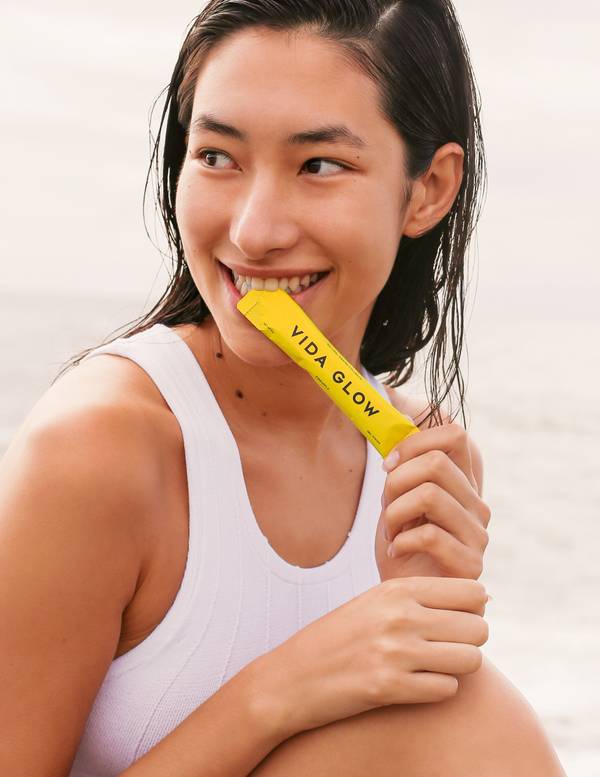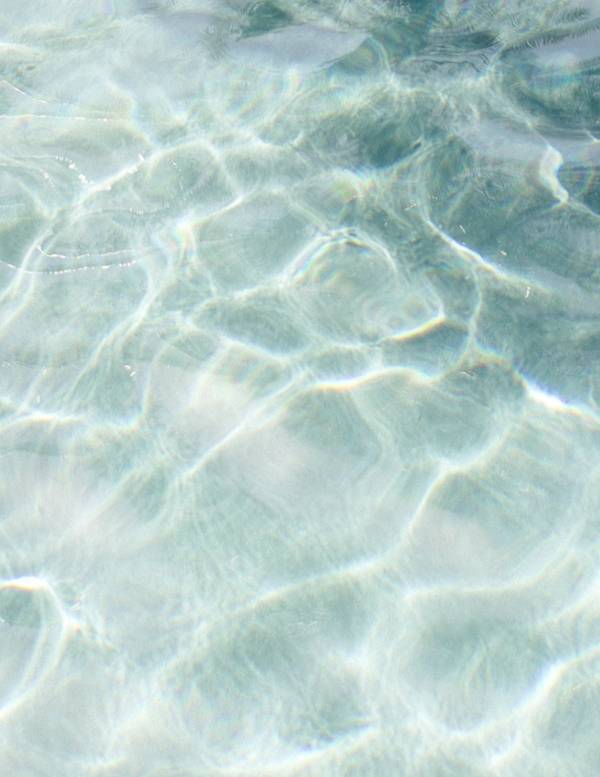 What type of fish do we use?
Our collagen is sourced from a range of fish species. This mitigates biodiversity implications, and completes the complex amino acid necessary to deliver clinical results.
Once our suppliers harvest and fillet fish for the food industry, its skin is batched and immediately frozen for marine collagen production. To ensure the safety and quality control of our marine collagen, each batch of our raw materials is recorded. We can trace our marine collagen from the beginning of our production chain with raw material suppliers through to your purchase.
What else in is Vida Glow Natural Marine Collagen?
We pride ourselves on our quality, bioavailable active ingredients and efficacious formulas. There are no filler ingredients in our Natural Marine Collagen – or any Vida Glow formula.
Vida Glow Natural Marine Collagen Original is 100% marine collagen peptides. To add variety to your ingestible beauty routine, our marine collagen is also available in five fruit flavours – Blueberry, Mango, Peach, Cranberry & Lime and Pineapple – and Mocha. These formulas are flavoured with fruit, coffee and chocolate powders and a small amount of natural sweeteners. Every Natural Marine Collagen flavour is formulated with a minimum of 90% pure marine collagen peptides. So you can achieve visible, clinically proven results no matter which flavour you choose.
If you're curious to learn more about our formulas, we encourage you to discover our detailed ingredients lists and nutritional information. Start by turning over a box of our Natural Marine Collagen Original. All you'll find is 3000mg of marine collagen peptides.
You're also welcome to get in touch with our ingestible beauty experts at hello@vidaglow.com for further information and guidance.
With our open-water farmed marine collagen, we're committed to protecting our natural aquatic environments – and creating ingestible beauty that's safe and effective for you.
We're working with our suppliers and manufactures every step of the way to optimise the aquaculture industry and our marine raw materials. By staying true to Vida Glow's stringent sustainability and quality standards, we're proud to stand behind Natural Marine Collagen.
We know Vida Glow is the best marine collagen for our community – and clinically proven, visible results.
SHOP THE STORY