Marine and bovine collagen: What's the difference?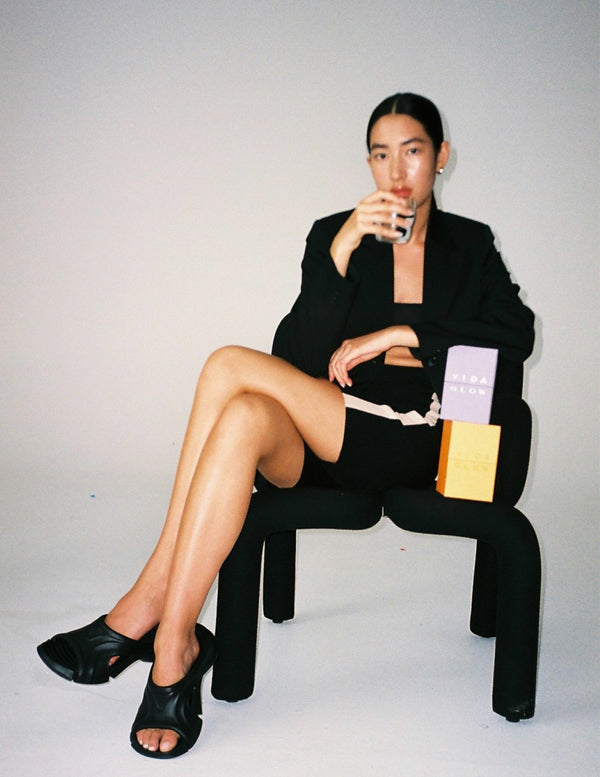 Collagen is a structural protein naturally produced by the human body. It supports firm, smooth skin and healthy hair and nails. Collagen can be supplemented daily in an ingestible beauty routine via collagen sources such as marine or bovine collagen. But what is the difference between marine collagen and bovine collagen?
Here we put the two formulas head-to-head to provide you with a comprehensive understanding of marine collagen vs. bovine collagen – so you can decide if marine collagen is better than bovine for your beauty concerns.
What is marine collagen? Where is it sourced?
Marine collagen is collagen peptides extracted from the skin of fish.
Marine collagen primarily contains Type I with a smaller amount of Type III collagen – the collagen types found primarily in skin, hair and nails – for specific skin and beauty benefits. At Vida Glow we use a marine collagen for our global #1 selling Natural Marine Collagen. Vida Glow's marine collagen is also formulated with a range of fish species to complete the complex amino acid necessary to deliver clinical results – and mitigate biodiversity implications.
Vida Glow's marine collagen is a by-product of the food industry. Sourced from open-water farms in Europe, the native marine collagen peptides are hydrolysed – turning would be discarded as waste into high-value, efficacious ingestible beauty. By following strict international sustainability standards, Vida Glow ensures suppliers are environmentally and socially compliant, for a long-term beauty solution that enhances the sustainability of the fishing industry. 
As a natural, fish product, marine collagen is also suitable for pescatarian diets, and those who don't eat beef or pork.
What are the benefits of marine collagen?
Natural Marine Collagen is clinically proven to firm skin – and supports thick hair and strong nails. Within weeks of beginning supplementation, Vida Glow's community experience more hydrated skin and the fast growth of baby hairs and nails. After six to 12 weeks, fine lines and wrinkles are softened and smoothed and skin's elasticity is improved. In a 2018 independent, double-blind and placebo-controlled clinical trial, 2.5-grams of hydrolysed marine collagen was supplemented daily for 12 weeks, finding:
More than 70% of subjects experienced significant improvement in the appearance of crow's feet wrinkles. 
And, 60% of subjects experienced significant improvement in the appearance of perioral wrinkles (1).
Clinically proven to stimulate collagen production, marine collagen supports the natural ageing process with tangible results for skin, hair and nails. 
How to take marine collagen? 
Vida Glow makes taking marine collagen fuss-free. So you can stay consistent and achieve tangible results. And with marine collagen's high potency and low dosage weight, clinically proven results are seen with as little as one daily 3-gram serve. 
With on-the-go sachets, Natural Marine Collagen is taken in three convenient steps: Tear. Stir. Sip. Dissolve your natural flavour of choice or unflavoured Original into any drink – hot or cold – and commit to daily marine collagen supplementation.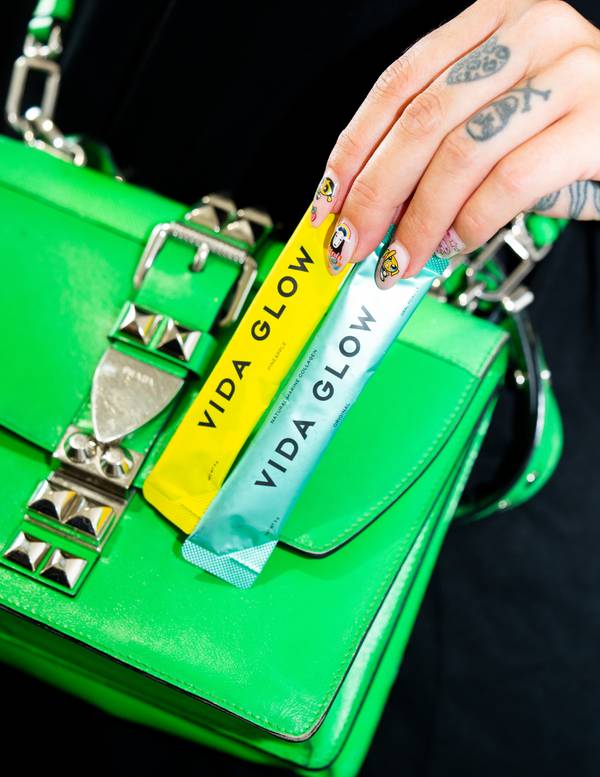 What is bovine collagen? Where is it sourced?
Bovine collagen is collagen peptides extracted from the hides, or joints of cattle. 
Bovine collagen is often collagen Type III. While bovine collagen has benefits for skin, and nails, it's particularly beneficial for joint and gut health.
How to take bovine collagen?
Bovine collagen is most often supplemented as a peptide powder, dissolved in liquid.
Compared to marine collagen, bovine collagen can have a high dosage weight. In your routine, this means servings may be as large as 20-grams or designed to be supplemented throughout the day – compared to marine collagen's 3-gram daily serve. 
Is marine collagen better than bovine collagen?
Marine collagen is a naturally small molecule compared to bovine collagen – which can mean its molecular weight can be even smaller once hydrolysed in some formulas. This has led some research to suggest hydrolysed marine collagen is absorbed 1.5 times more effectively than other forms of collagen (2).
This means marine collagen's fast and effective formulas delivers firmer skin, thicker hair and stronger nails – and in as soon as 12 weeks. 
With its targeted beauty benefits in one daily routine, marine collagen is the foundation of Vida Glow – and real results. 
(1) Duteil, L., Roussel, C. Q., Bruno-Bonnet, C., & Lacour, J. P. (2018). Effect Of Low Dose Type I Fish Collagen Peptides Combined or Not with Silicon on Skin Aging Signs in Mature Women. Juniper Online Journal of Case Studies, 6(4). Https://Doi.Org/10.19080/Jojcs.2018.06.555692 
(2) Sripriya, R. and Kumar, R. (2015) A Novel Enzymatic Method for Preparation and Characterization of CollagenFilm from Swim Bladder of Fish Rohu (Labeo rohita). Food and Nutrition Sciences, 6, 1468-1478. doi: 10.4236/fns.2015.615161.
SHOP THE STORY