Five skin care tips for glowing skin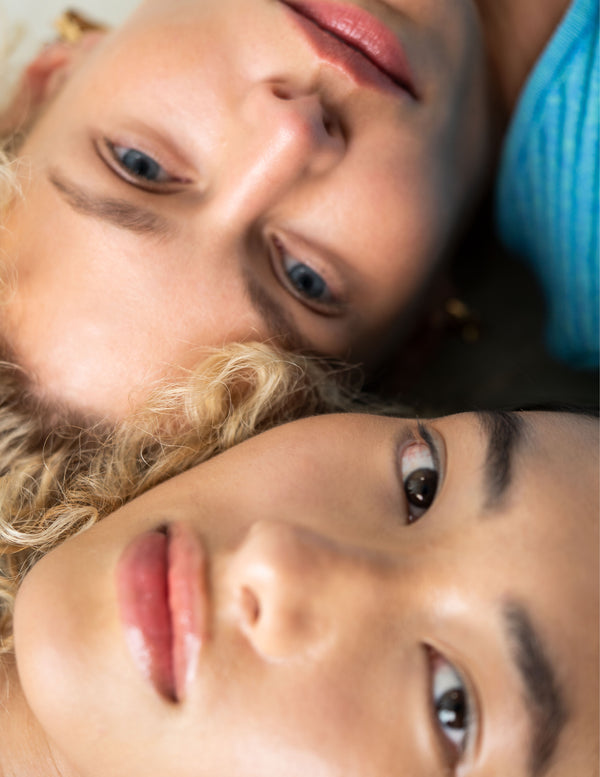 Our skin care shouldn't end at the surface. Hydrated, glowing skin starts deeper down.
An effective skincare routine simultaneously supports skin health and treats skin concerns from the inside out. By working on a cellular level and rejuvenating the complexion, you can reach your skin's full potential.
Whether you're looking for skin care to reduce wrinkles and plump, improve pigmentation or balance breakout-prone skin, these are the best tips and skin care treatments for your routine.
1. Cleanse and exfoliate
Glowing skin starts with a clean, heathy base. So ensure you're cleansing correctly and supporting your skin's natural renewal process.
Look for a gentle cleanser that will thoroughly dissolve makeup, excess sebum and pollution – without stripping your skin. If your skin is dry, dehydrated or you experience redness, opt for a cream cleanser. A foaming cleanser will give oily skin a deeper clean. And for skin that falls somewhere in between, try a gel or gel-cream cleanser.
Follow with a chemical exfoliator. By dissolving the 'glue' that holds dull, dead skin cells together, a chemical exfoliator reveals bright, fresh skin and smooths uneven texture. Plus, supporting your skin cell turnover will help your skincare actives get deeper into your skin where they're needed.
To match your exfoliating formula to your skin concerns, here's a general guide. Sensitive and dehydrated skin can benefit from a gentle lactic acid to exfoliate and replenish hydration. If your skin care routine targets pigmentation and lacklustre skin, a glycolic acid will improve imperfections on the complexion's surface, while BHAs like salicylic acid work deeper in the pore to address blackheads and blemishes.
2. Moisturise and restore your skin
After exfoliating, replenish and protect your skin's moisture barrier with a moisturiser. And just like your cleanser and exfoliator, pick a lighter or richer texture to suit your skin types and concerns. By balancing hyaluronic acid's lightweight, lasting hydration with comforting actives niacinamide and shea butter, Vida Glow's Hydra-Memory Cream is a true all-rounder. The clinically proven formula reduces the appearance of wrinkles, softens skin and locks in moisture for 24 hours. So skin is left hydrated, smooth and balanced in one skin care treatment.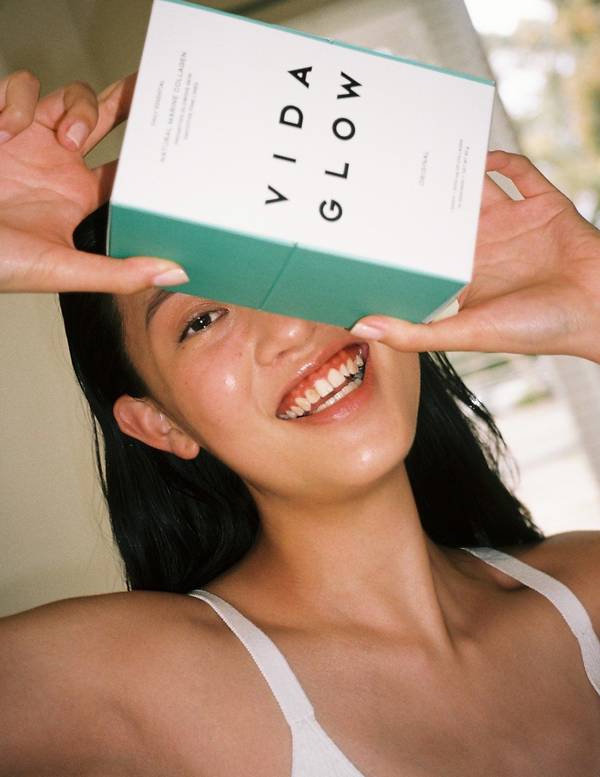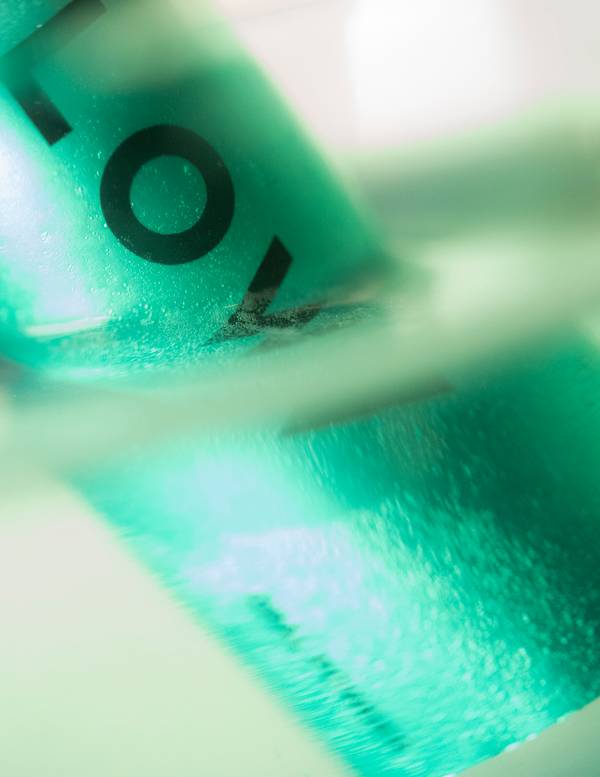 3. Stimulate collagen production
Collagen keeps our skin plump and smooth. But with the natural ageing process, our collagen production and reserves decline. Fine lines appear and our skin loses its glow and bounce.
To soften signs of skin ageing, Natural Marine Collagen is a daily skin care treatment. The fine powder dissolves in any liquid – like water, tea or coffee – to deliver bioavailable amino acids essential. This stimulates collagen production to reduce the appearance of fine lines and wrinkles, improve skin elasticity and maintain skin integrity. And with clinically proven results.
After 12 weeks of consistent supplementation with one daily sachet, an independent clinical trial found 70% of participants saw a significant improvement to crow's feet wrinkles and 60% saw a significant improvement to wrinkles around the mouth1. So in just one daily sachet, you can expect firm, glowing skin – and stronger hair and nails – within weeks of your new skin care routine.
4. Hydrate from the inside out
You can also improve your skin's glow by maximising your hydration across multiple layers of the skin.
Create the base of your routine with a quality marine collagen. Marine collagen has been found to increase skin hydration in 68% of participants1 – so you can hydrate your skin on a cellular level. Then fill your topical skin care routine with hydrating actives like hyaluronic acid or vitamin B5 in Rapid Renewal Serum. These ingredients are humectants which draw in water and maintain skin hydration. By doubling-down on hydrating ingredients in your ingestible beauty and topical skin care routine, you can optimise your skin's water content for dewy and glowing skin.
5. Eat a balanced, nutrient-rich diet
Skin care is a powerful tool to transform our skin – but our diet is just as important.
Prioritise a variety of fresh and colourful seasonal produce to boost your intake of essential vitamins, nutrients and minerals. By incorporating ingredients with antioxidant and anti-inflammatory properties, plus healthy monounsaturated fats, zinc and carotenoids, you can support healthy skin function and a bright complexion. So add ingredients like extra virgin olive oil, avocado, nuts, turmeric, dark leafy greens, broccoli, tomatoes, carrots and citrus to your weekly shop.
To maximise your skin's glow, strengthen your routine from the inside out with Vida Glow ingestible skin care. By adopting clinically proven skin care treatments and a consistent skin care routine, your skin will be hydrated, bright and glowing within weeks.
Want to learn more about bidirectional skincare? Keep reading here.
1. Duteil, L., Roussel, C., Bruno-Bonnet, C., Lacour, J. Effect of Low Dose Type I Fish Collagen Peptides Combined or not with Silicon on Skin Aging Signs in Mature Women. JOJ Case Stud. 2018; 6(4): 555692. DOI: 10.19080/JOJCS.2018.06.555692
SHOP THE STORY