Want clear and glowing skin? Here's how to unlock your inner glow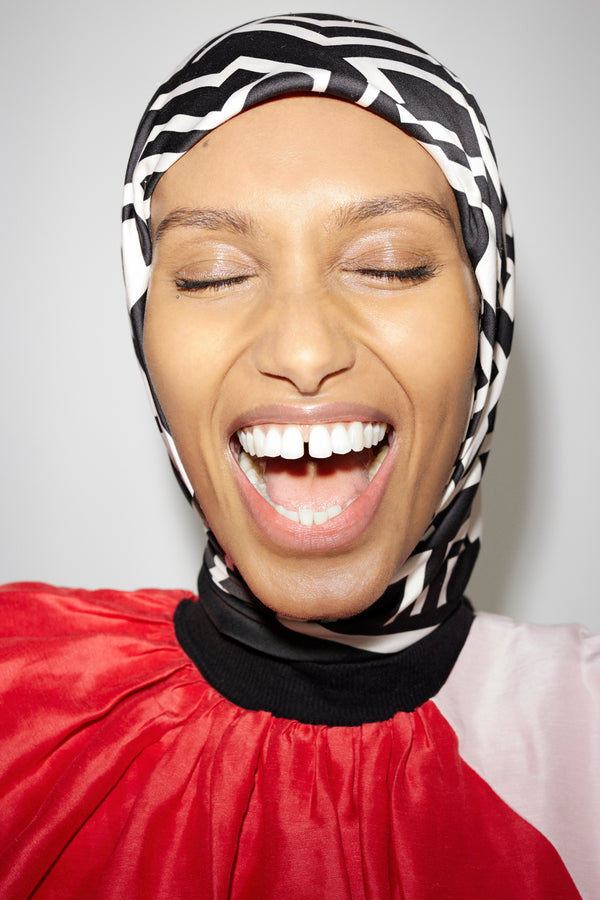 Ask any beauty expert and they'll tell you the secret to glowing skin doesn't lie within your makeup bag. It starts within.
You may be able to fake a dewy complexion with makeup, but that true lit-from-within glow comes from a thoughtful combination of lifestyle choices, a targeted ingestible routine and a little patience. Ahead, we explain the causes of dull skin and how to get glowing skin with a few simple steps.
What is glowing skin?
Glowing skin means something different to everyone. And, thanks to the beautiful individuality of our skin, it looks a little different on everyone too.
Generally, glowing skin is considered to have a naturally radiant glow that comes from being adequately hydrated, not too oily, a smooth texture, even in colour and free from acne or inflammation. What glowing skin isn't, is perfect skin. You can still achieve radiant skin that has a healthy glow while also showing perfectly normal characteristics such as visible pores, fine lines and wrinkles and occasional blemishes.
Causes of dull skin
Skin is a living organ. In fact, it's the largest organ in the body and is often a window into our overall health. Genetics will play a role in how dull your skin may look, as do hormonal fluctuations that are often out of our control. However, the most common cause is poor lifestyle choices that show up as dull skin when we don't take care of our bodies.
Dehydration is one of the main causes of dull skin as is a lack of sleep, stress and a poor diet that's lacking the essential nutrients healthy skin needs. These factors often lead to premature signs of ageing such as fine lines, wrinkles and discolouration and can cause breakouts or inflammation that contribute to how dull the skin looks.
Alongside these internal factors, you should also be aware of how the environment impacts the appearance of your skin. Exposure to sunlight and UV damage, extreme temperatures, dry air and pollution can all cause damage to healthy skin cells and lead to dry, stressed and dull skin.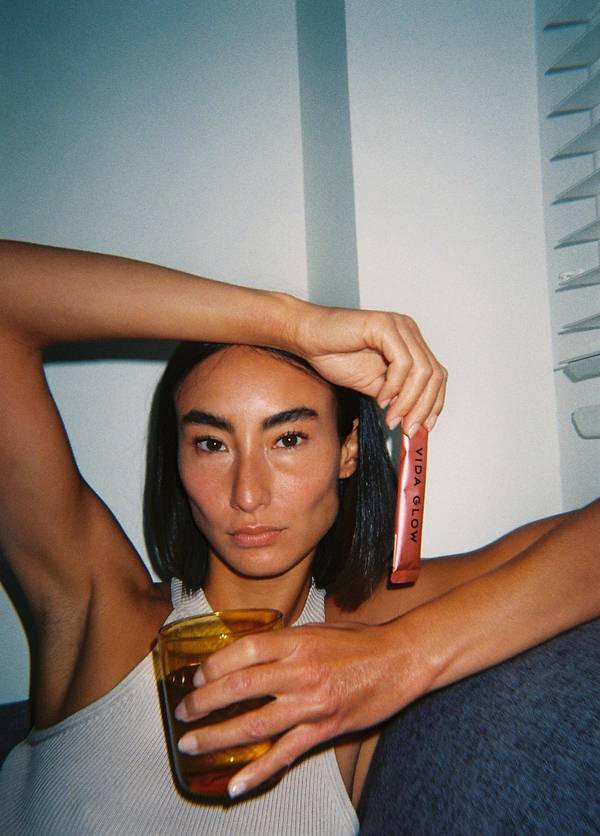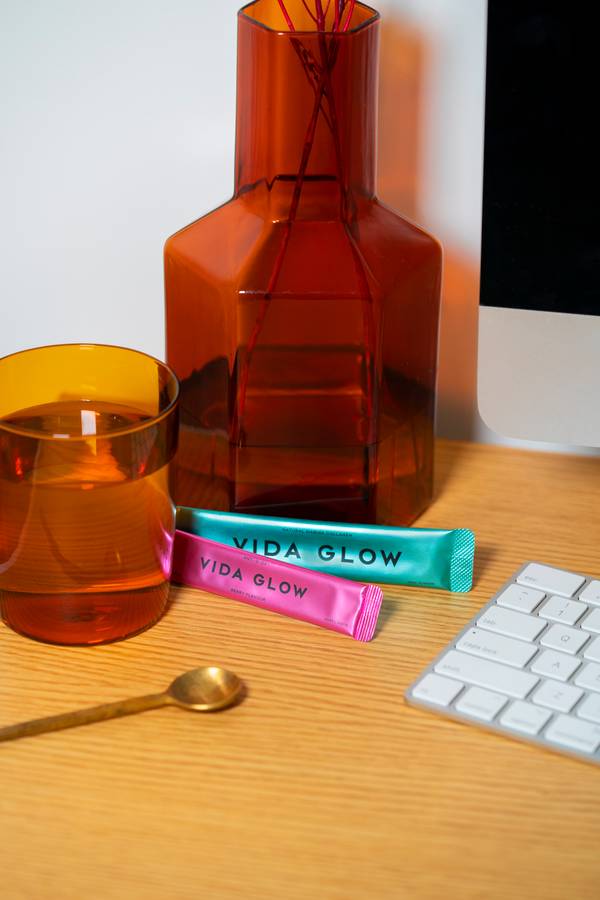 How to get glowing skin
There's no quick trick when it comes to a glowing complexion but you will see visible results with a thoughtful daily regime that takes a 360 approach. From skincare to supplements and everything in between, consider this your guide to skin health inside and out.
Skincare for glowing skin
If it's glowing skin you're seeking, your skincare routine doesn't have to be complicated. Getting the basics right is the best place to start.
Cleanser: washing your face with a gentle cleanser every day will help to remove impurities and excess oil that can lead to dull skin. It's also an important step for acne-prone skin to help prevent breakouts and inflammation.
Exfoliator: the occasional use of an exfoliating product will help to encourage fresh skin cell production and gently buff away the layer of dead skin cells at the surface that could be creating a dull appearance.
Serums: hydrated skin equals healthy glowing skin which is where skincare ingredients like hyaluronic acid and niacinamide come in. Vitamin C serum should also be a part of a glowing skin routine for its ability to protect against oxidative damage and brighten the skin.
Moisturiser: using a comfortable yet nourishing moisturising cream will help to not only add moisture to the skin but also seal in hydration and create a protective barrier against water loss that leads to dullness.
Sun protection: wearing and regularly reapplying sun protection every day, even in winter, is essential to preventing UV damage, the leading cause of skin damage and advanced signs of ageing.
Lifestyle habits for glowing skin
One of the most effective ways to promote glowing skin is to implement good daily habits that protect against intrinsic and extrinsic factors that cause dullness or premature skin ageing.
The kitchen is a good place to start. There are plenty of dietitian-recommended pantry staples for healthy, radiant skin that are easy to incorporate into your lifestyle. With nutrition under control, you can focus on lifestyle changes that prevent skin damage and lead to dullness including:
Drink plenty of water

 

Avoid sun exposure

 

Protect your skin against pollution

 

Exercise regularly

 

Avoid smoking 

 

Reduce alcohol consumption 

 

Get adequate sleep 

 
Glowing skin products
Glowing skin is a sign of healthy skin and that starts from within. A targeted ingestible beauty routine will support skin on a cellular level delivering resilient and clear skin that has a natural glow.
Natural Marine Collagen is the gold-standard when it comes to glowing skin. It's proven to increase skin hydration, reduce the appearance of fine lines and wrinkles and increase skin firmness and elasticity with daily supplementation. Addressing pigmentation, dark spots and skin discolouration will also help you achieve an even skin tone and clear skin. Our Radiance capsules capture the power of key active SkinAx2™ to deliver overall skin tone perfection reducing dark circles and dark spots and increasing luminosity.
If you're managing acne or occasional breakouts, it pays to be thoughtful about the products you're choosing to treat it. Some clear skin products work by preventing sebum production and drying out the skin which is a quick way to take away your glow. Vida Glow's Clear capsules target acne symptoms such as blackheads, pimples, excess oil and inflammation by delivering nutrients that help to regulate sebum production and neutralise acne causing bacteria in the gut and on the skin.
You can also take a protective approach with an antioxidant rich ingestible like Anti-G-Ox. The potent blend of actives works to protective collagen by defending the skin against inflammation, advanced glycation end products (AGEs) and oxidative stress.
Whether you're taking an inner, outer or 360 approach to unlocking radiant and clear skin, the most important step in your routine will always be consistency. Daily consumption of targeted, active and science-backed supplements in combination with lifestyle habits that promote skin health will prevent dull skin and give you glowing skin to be proud of.