Inside the formula: Collagen Liquid Advance with a cosmetic doctor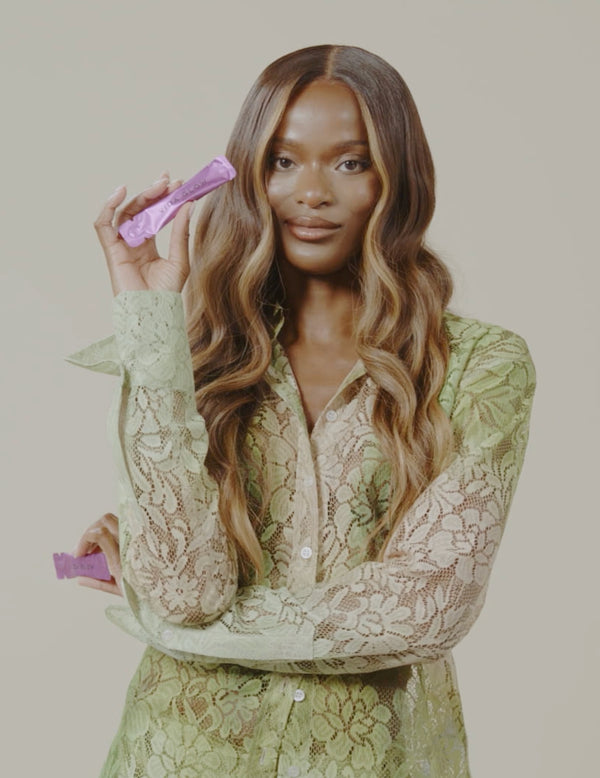 A personal recommendation when it comes to beauty products is worth its weight in gold. But when a renowned professional speaks, it takes it to a whole new level!
Meet Dr Ewoma Ukeleghe, an award-winning cosmetic doctor and a true authority in skincare. From in-clinic treatments to topical serums and ingestible beauty supplements, Dr. Ewoma specialises in achieving healthy, youthful-looking skin. So, when she shares her professional skincare advice, it's time to pay attention.
"For years I've been a massive advocate for ingestible beauty and collagen supplementation in addressing skin concerns," reveals Dr Ewoma. "I personally love it and have seen great results in my skin – this is why I fully recommend Vida Glow's marine collagen for all of my patients as part of their daily skin routine."
Now, let's delve into Dr. Ewoma's thoughts on our latest breakthrough collagen solution, Collagen Liquid Advance.
"Collagen Liquid Advance really is that next level skin solution, especially if you're someone who's after beauty products that are efficient and effective – targeting those signs of ageing and fine lines and wrinkles and loss of elasticity without the invasive procedures or a 10-step skincare routine."
Don't miss out on watching Dr. Ewoma as she discusses the powerhouse ingredients behind Collagen Liquid Advance and explains why it's the game-changing solution for your beauty routine.
What's in Collagen Liquid Advance?
Collagen Liquid Advance is a scientifically formulated liquid collagen solution blended with a synergy of ingredients to enhance skin firmness, health and youthful glow.
Hydrolysed marine collagen: Our marine collagen is made from sustainably sourced fish skin. As a hydrolysed marine collagen, it's the most active form of collagen which means it delivers you results faster. Collagen Liquid Advance contains 5g of collagen.
B-Blend4: Our signature antioxidant complex for enhanced skin benefits, containing a potent synergy of pomegranate, blackcurrant, goji berry and acerola cherry. Delivering antioxidant benefits for the skin, and a delicious berry taste.
Ascorbic acid/vitamin C: Vitamin C is a powerful antioxidant that plays a crucial role in collagen synthesis. It is clinically studied to increase collagen's effects in the body, making it eight times for effective.
What are the benefits of Collagen Liquid Advance?
Collagen Liquid Advance is a multi-benefit beauty supplement for skin, hair and nails.
Clinically proven to firm skin and smooth wrinkles
Plumps skin and increases skin elasticity 
Increases skin hydration
Promotes hair thickness and health for thinning hair
Supports healthy nail growth for brittle nails
Supplements collagen plus antioxidants
Berry-flavoured collagen for supplementation on-the-go
Dr. Ewoma Ukeleghe's endorsement of Collagen Liquid Advance solidifies its position as a ground-breaking beauty solution. This supercharged supplement efficiently targets signs of ageing, wrinkles, and loss of elasticity without invasive procedures or complex routines. With hydrolysed marine collagen, our B-Blend4 antioxidant complex, and vitamin C, Collagen Liquid Advance firms skin, increases elasticity, hydrates, promotes hair health, and supports nail growth. Experience the power of this convenient, berry-flavoured collagen supplement and revolutionise your beauty routine today.