Behind the hustle: Author Lindsey Holland's glowing skin staple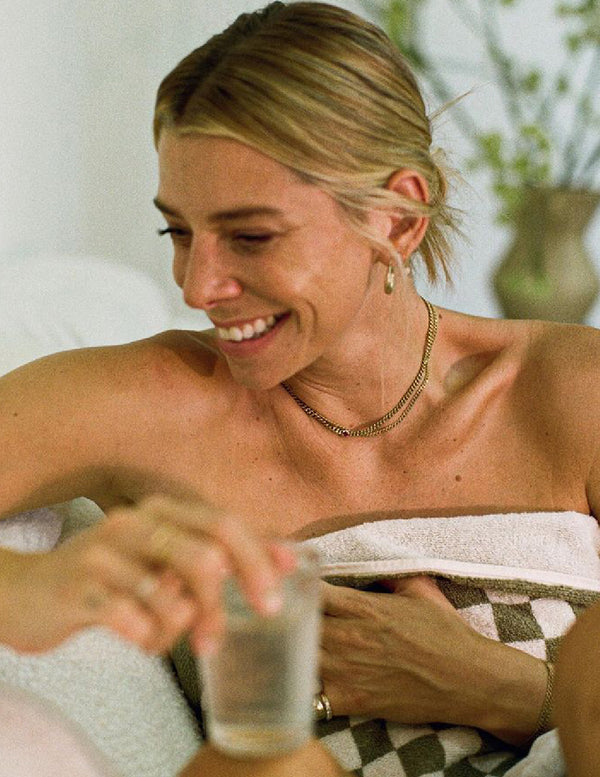 Messy, modern living demands uncomplicated, effective beauty that works as hard as you do. In an industry enthralled with trends and instant-gratification, there's few trusted solutions that go the distance – and Vida Glow is committed to shining a light on these skin heroes. This is Behind The Hustle with real women and their science-backed ingestible beauty regimens.
Between buzzing modern living and European escapes, Lindsey Holland embodies life and leisure lived brilliantly.
As a style tastemaker and half of the tongue-in-cheek 'Things You Can't Ask Yer Mum' book and podcast, Lindsey is full of contrasts. Naturally, Lindsey has the most enviable of wardrobes and a sporty-meets-sophisticate aesthetic to match. But it's the podcast's unashamedly honest advice and banter-filled memories that have brought Lindsey and her co-host Lizzy their success. And effortlessly chic, relatable realists.
With her raw self-expression, you would assume Lindsey's confidence comes effortlessly – though that's not the case. Lindsey's skin journey was no different from the rest of us, until she looked to bidirectional, cellular beauty.
As Lindsey describes, "with real, busy people in mind, Vida Glow works from the inside out." With its ingestible approach to skincare, Natural Marine Collagen supports skin and the natural ageing process – setting the clinically proven beauty powder apart from the rest.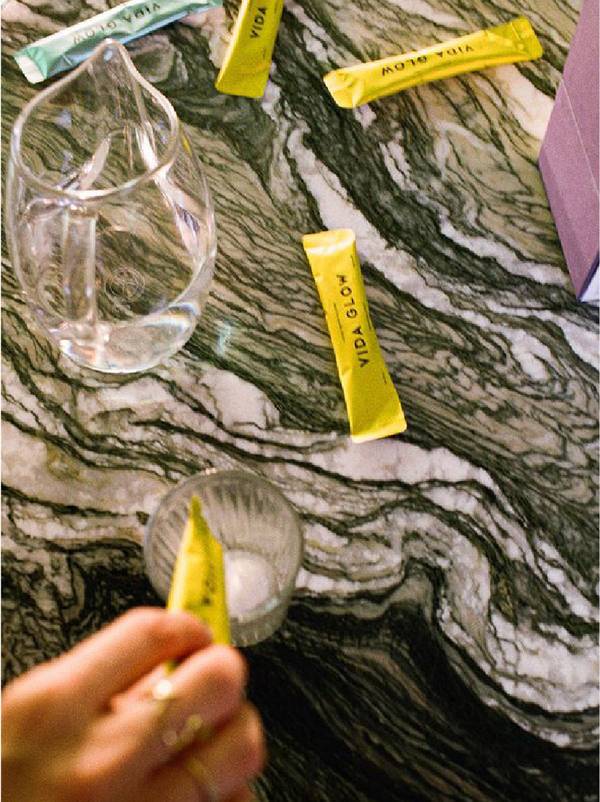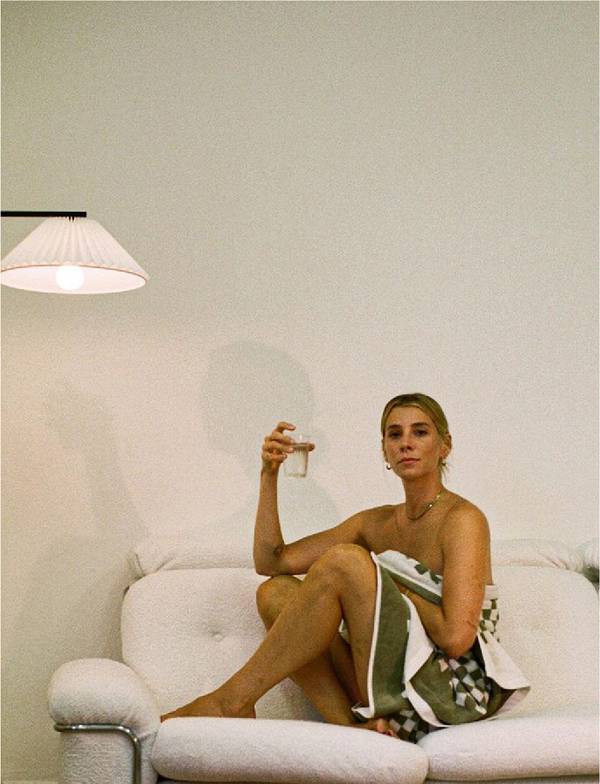 Comprised of hydrolysed marine collagen from sustainable open-water farms in Europe, Vida Glow achieves unmatched quality and efficacy. With a low molecular weight and high bioavailability, Natural Marine Collagen stimulates the body's natural collagen production – and in Lindsey's words, it's one way of "making sure your beauty routine is working as hard as you are."
 "The results of taking Natural Marine Collagen have proven to be so beneficial for my skin," shares Lindsey.
And while marine collagen is known for its skin firming and line-smoothing benefits, Lindsey describes how it's balanced and refreshed her complexion too. "My skin looks clearer and that's something I've struggled with for so much of my life."
In potent, on-the-go sachets and seven natural flavours, "it's been so easy to incorporate into my everyday routine, even when I'm travelling as the sachets are small and light, and pretty tasty," says Lindsey, noting Blueberry and Pineapple as her favourites.
In one daily step, Lindsey adopts a bidirectional approach to enhancing her skin – and her glowing testimony and results speak for themselves.