Growing your hair long in 2023? Start these new hair habits now.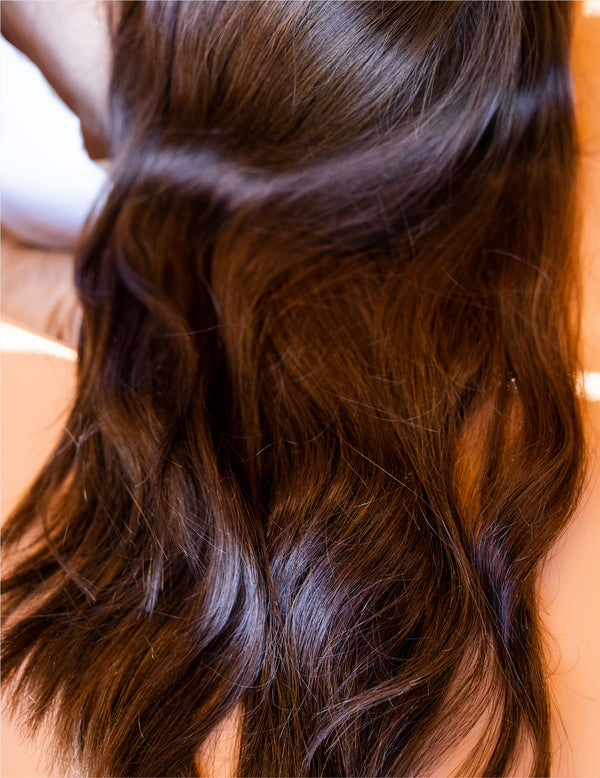 Growing your hair longer faster may seem like a daunting task, but with the right techniques, expert know-how and a little bit of patience, you can achieve the long lengths you desire.
To help you reach those great lengths, we've consulted leading hair professionals Ash Croker of The Salon by Ash Croker and Lexi Bannister of lbh salon on how to grow longer, healthier hair.
Whether your hair ambition is long, luscious locks or you just want to add a few inches to your current style, these are the hair habits to adopt to help grow longer hair faster in 2023.
1. Get regular trims
While it may seem counterintuitive, getting regular trims can actually help your hair grow faster. Trimming off split ends and damaged hair can help prevent breakage and allow your hair to grow uninterrupted. "Avoiding hair trims to gain length will have the opposite effect as it causes the split ends to travel up further along the hair shaft," says Ash Croker, owner of premier Sydney hair destination The Salon By Ash Croker. "Trimming off split ends ensures hair integrity and fullness. I recommend regular trims every three to four months."
Lexi Bannister, creative director and owner of Canberra-based lbh salon, agrees ands shares an expert tip for cutting off only what you need. "When someone wants to grow their hair I'm all about dry cuts, also called hair dusting," she says. "When you cut the hair dry, you can see exactly what needs to be cut off and what can be left for length."
2. Make heat protection a top priority
Heat styling can damage your hair causing it to become brittle and break and resulting in lost length. If you do want to use heat styling tools, be sure to use a heat protectant spray and keep the heat at a moderate level. "Heat protectant is a must anytime using heat on the hair, even if its juts a touch up," says Lexi.
3. Shield strands from the sun
You might be well-versed in how heat styling and tools can damage your hair, but did you know it's also important to protect your hair and scalp from the sun? "Sun exposure can also cause damage to the hair and scalp – be sure to wear a hat," warns Ash.
4. Add scalp care to your routine
A balanced scalp is essential for supporting strong, healthy hair growth, so take steps to care for it. While dry shampoo can be a convenient way to refresh your hair between washes, it can cause build-up on the scalp and disrupt the environment in which hair needs to thrive and grow.
"Overusing products like dry shampoo and not properly detoxing your scalp can result in build-up on the scalp and potentially cause weakening of the follicles and hair loss," says Lexi.
The key to hair growth, says Ash, "is about keeping the hair and scalp the healthiest it can be. There are some great scalp scrubs available in-salon that help detoxify and stimulate blood circulation."
5. Feed your hair what it needs.
Hair is made up of a protein called keratin, so for hair growth, it's important to make sure you're getting enough protein in your diet. "Adding protein to your diet can help replace the protein which can be lost as we age. Foods such as spinach, leafy greens, eggs, berries, avocado and foods rich in omega-3s are great ways to replenish this," says Lexi.
Incorporating a variety of fruits, vegetables, and protein-rich foods into your diet can help nourish your hair from the inside out, but sometimes you might need additional support from a hair supplement.
"Hair supplements and ingestibles in combination with a well-rounded diet are key factors to driving hair growth," explains Ash who recommends "adding an ingestible supplement that contains multi-vitamins like iron, zinc and biotin" to your beauty routine to support healthy hair growth.
"Iron helps boost circulation and carries oxygen to your hair's roots, which helps the hair grow faster and longer. Biotin stimulates keratin production in the hair and can increase the rate of follicle growth and zinc supports hair growth, strengthens hair follicles and increases thickness," explains Ash.
Vida Glow's Hairology supplement is scientifically formulated to reduce hair loss and promote healthy hair growth. Powered by hero active, AnaGain™, and a blend of targeted micronutrients including biotin, zinc and selenium, Hairology maintains healthy hair follicles to revitalise and strengthen strands from the inside out.
Nutritional deficiencies as well has stress and hormone fluctuations can impact hair growth, so if you're experiencing excessive hair shedding or slow hair growth, it's important to speak to a healthcare professional. "Our outside reflects our insides, so it's best to seek professional advice from a healthcare professional to ensure you are operating at optimal," adds Ash.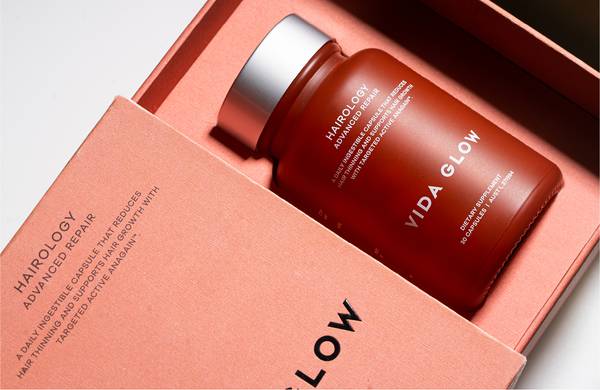 6. Regularly upgrade your hair tools
For some, hair dryers and straighteners are a part of a daily routine. And while tools help tame unruly locks and create a style that provides a confidence-kick, over time, your tool's tech can degrade and impact the health and integrity of your hair. To combat the potential damage an ageing tool can cause, Lexi suggests regularly updating your hair tech.
"I know it may seem excessive, but I recommend upgrading your hair tools every three years," she says. "The recommended temperature to use on your hair is 185 degrees, as this doesn't affect your hair's natural moisture."
Additionally, newer tools use advanced technology to reduce heat damage, including heat distribution and adjustable temperature settings to protect the hair and improve your styling experience.
7. Take care when brushing wet hair
Our experts say that your hair as its most vulnerable when wet. And vulnerable hair means hair prone to breakage. "When brushing wet hair use a soft detangler brush as hair is weaker when wet. A strong bristle brush can cause too much tension on the hair resulting in breakage," says Lexi.
8. Learn to brush your hair like a pro
Brushing your hair from the ends up is an important part of preventing breakage and promoting hair length. "When brushing your hair always start at the ends working your way up the strands," advises Lexi. "When you start brushing from the top, you're bringing the knots down into each other creating more tension on the hair which can result in breaking the finer ends."
9. Opt for gentle hair ties
Ash has an easy tip for preventing snapping strands that could compromise your hair's lengths: "Remove metals from the hair that can cause breakage and colour reactions," she says. Instead, use hair elastics in slippery fabrications like silk that won't tug at the hair.
10. Speak to your hair professional about your haircare routine
You want to grow hair longer, but also healthier and stronger. To make sure your hair looks healthy while it grows out, your best bet is putting your strands in the hands of an expert who can design a haircare routine that promotes beautiful shiny strands, as well as addresses your long-hair goals. "A good haircare routine is so important. Consult an experienced stylist or colourist to determine what your haircare routine should look like," says Lexi.
By incorporating these expert tips into your hair care routine, you can help your hair grow longer and faster. Remember to be patient – hair growth takes time, but with the right techniques and some support from a targeted hair growth supplement, you can achieve the long, luscious locks you desire.