An Intimate Gathering Celebrating the Launch of Collagen Elixir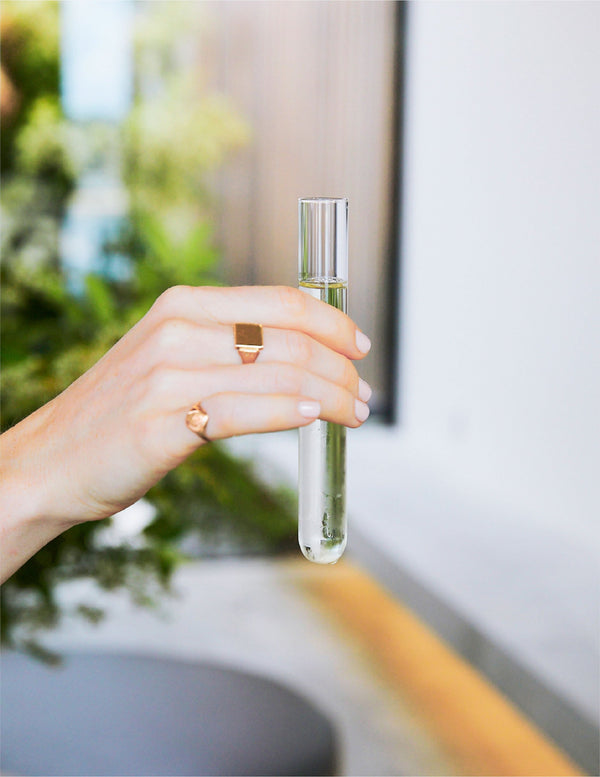 As the newest addition to our collagen range, Collagen Elixir was designed to make getting your daily dose of collagen easier than ever. The pre-mixed formula delivers a concentrated 5,000 mg dose of Vida Glow's activated marine collagen peptides, which have been hydrolysed to enhance absorption and efficacy.
Vida Glow's hydrolysed collagen benefits skin from within by stimulating collagen production, which naturally slows starting in our mid-20s. With consistent use, Collagen Elixir is clinically proven to enhance skin elasticity, boost firmness and smooth fine lines and wrinkles.
However, consistency is key when it comes to collagen supplementation. Collagen Elixir was made with real life in mind, to help those short on time get consistent with their daily collagen dosage. The convenient and efficient formulation allows you to streamline your ingestible beauty routine without sacrificing on results.
"We understand that life gets busy," Anna shared at an intimate lunch about the motivation to release Collagen Elixir. "Not everyone has time for an extensive ingestible beauty routine with multiple servings to take throughout the day. Many of our customers lead busy, on-the-go lives, and we wanted to create a ready-to-drink formula that would work seamlessly with the realities that go along with fast-pace living.
Vogue Australia Editor-in-Chief Edwina McCann, Marie Claire Editor Nicky Briger, RUSSH Editor-in-Chief Jess Blanch, Beauticate Founder Sigourney Cantelo, Bambi Northwood-Blyth, Sarah Ellen, Kate Waterhouse and Jocelyn Petroni were just a few friends invited to celebrate the launch of Collagen Elixir. The group were among the very first to experience the botanically inspired blend flavoured with natural Manuka honey and lemon myrtle.
"We're very passionate about finding and developing innovative ways to effectively target beauty concerns from within," Anna explained when asked about the newest addition to the Vida Glow range as well as what's next for the brand. "Working directly with scientists, laboratories and manufacturers allows us to push the boundaries of what's possible with ingestible beauty supplements and continue to bring out first-of-their-kind products.