Why taking Biotin is exactly what your skin needs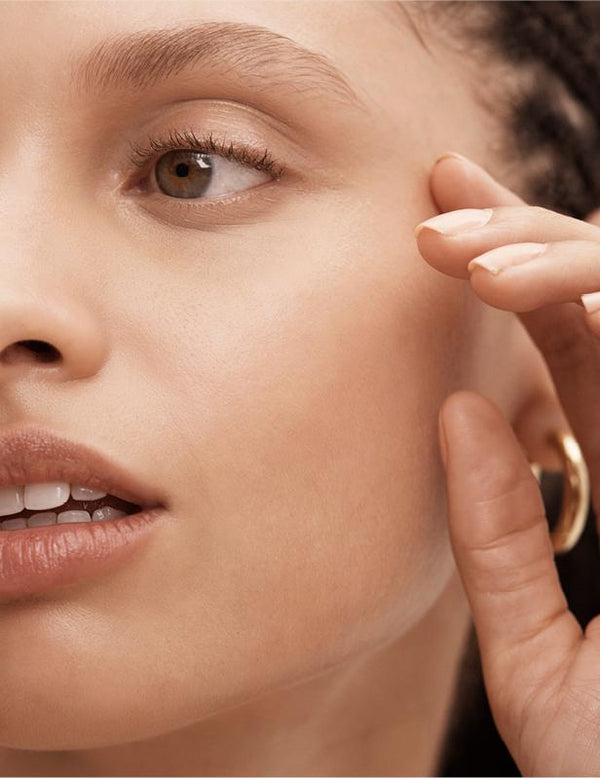 We explained why Vitamin C, one of the powerful ingredients in Anti-G-Ox, should be a skin-boosting staple. Now it's time to put the spotlight on another key Anti-G-Ox ingredient, biotin.
We know that doing right by your skin is a top priority. But completely avoiding external skin aggressors is difficult. Think overexposure to sunlight, air pollution, cigarette smoke, climate, poor diet and sleep deprivation. Our bodies naturally produce antioxidants to fight them off, but when our system is overloaded with aggressors, our skin can suffer in the short and long term.
Our skin gurus at Vida Glow get this 100%. Just like you, they want skin that's smooth, glossy and firm for as long as possible without wrinkles forming prematurely.
That's why our antioxidant supplement, Anti-G-Ox, contains 10 active ingredients, including biotin, proven to help fight against free radicals and environmental skin damage. Like sipping on your morning protein smoothie, there's nothing better, or easier, than looking after your skin with a targeted product like Anti-G-Ox.
While biotin is known for giving hair and nails a boost, it can do so much more.
Is biotin a vitamin?
Biotin is an essential nutrient. It's part of the vitamin B family in charge of ensuring the body's cells are functioning properly. There are 8 B vitamins and each has a distinctive job. Biotin, also known as Vitamin B-7 or Vitamin H, is responsible for converting certain nutrients into energy and keeping your skin, hair and nails healthy. Studies have found it may also help with reducing inflammation and cognitive function.
What are the benefits of biotin?

Biotin helps produce and distribute fatty acids in the skin, which is crucial for the constant production of new skin cells for healthy, glossy skin. Meaning, it's important when it comes to nourishing your skin.
Biotin also has anti-glycation benefits as it's needed for the body to process glucose and can help improve blood glucose levels.
When it comes to your hair, biotin can improve your body's keratin structure, which your hair is made up of. It also has an essential effect on nails to help keep them from becoming brittle and splitting.
Shop the story
What foods contain biotin?
Meat such as beef liver and kidneys contain high levels of biotin. You can also find it in vegetables and fruit like cauliflower, bananas and mushrooms. Seeds, nuts, dairy, whole grains and legumes contain it too. Go for almonds, peanuts, pecan, walnuts, nut butters and tempeh.
A healthy diet full of biotin-rich foods can certainly help you on your journey to healthy skin. But we know it's not always easy to find that perfect vitamin balance. Including biotin supplements such as Anti-G-Ox may help to support your existing intake and boost your glow.
Biotin supplements versus collagen – do you need both?

Experts recommend taking collagen in conjunction with biotin. Scientific studies have proven ingesting collagen can increase skin elasticity and help your body's skin repair process. Collagen goes straight to the source of what makes great, glowy skin. It's the building block of skin that gives it fullness and plumpness.
Ingesting collagen is a natural way to upgrade your skin routine. It boosts collagen function by replenishing the collagen matrix below the dermis with essential micronutrients. These results are the reason Vida Glow marine collagen powders were created and the reason they're so popular with our skin-loving customers.
While collagen does a lot of the hard work to keep our skin looking youthful, adding biotin to your ingestible beauty routine may help to boost your glow even further.
Experience the full benefits of ingestible beauty by adding Vida Glow's Anti-G-Ox and Original Marine Collagen to your daily routine.