5 steps for a productive day with P.E Nation's Pip Edwards
Finding new ways to unlock productivity isn't always about doing more. Sometimes, it's about finding time to simply be, rather than do.
Modern life is busy and as women, we tend to want to do it all. Whether it's career goals, motherhood, friendships or personal ambitions, achieving balance is a constant struggle and learning how to be productive with the little time we have can help. We're not talking time-saving hacks, to-do lists, or creating a culture of toxic hyper efficiency. Improving productivity is a way to prioritise what's important. It's knowing when to lean in, when to take a step back, and how to always come from a place of intention.
Pip Edwards is a force in the global athleisure industry. As co-founder and Creative Director of P.E Nation and a single mother with multiple projects on the go, she knows as much as anyone that protecting your wellbeing will help you kick goals in life and at work. Here, Pip shares the simple steps she follows to increase productivity without risking burnout.
1. Start the day with a grounding ritual
The mornings tend to be a rush, so having a routine helps to keep structure in life. I wake up, wake my son up, and get ready for the day ahead. I light my Palo Santo stick, eat two boiled eggs, have my morning espresso shot of coffee in the garden to have a moment of calm, then my hit of Anti-G Ox and I'm off to Pilates class. I generally have this routine Monday to Wednesday and if I stick to it at the start of the week, I know I've started each day right. I feel grounded in my body. I feel strong, connected and confident before having even walked out the door for work.
2. Slow down and manage reactiveness
When it comes to decision-making, I've had to really teach myself to listen, take it all in and not be reactive. It's hard when I'm extremely passionate and emotionally driven and am ruled by a strong gut instinct. I have to be so aware and conscious of my nervous system as I do take on a lot, and it can be emotionally and energetically draining. As I'm getting older, I am learning to breathe, write it all down, and realise that eventually water finds its level. To stay on top of priorities, having a structured diary, being curious to uncover all information and asking more questions whilst getting the collective (aka my team) involved really helps with managing stress.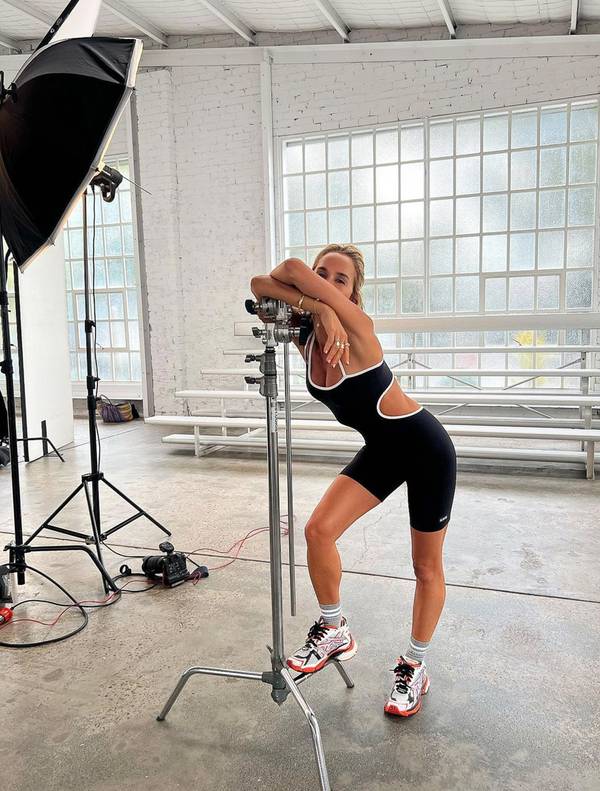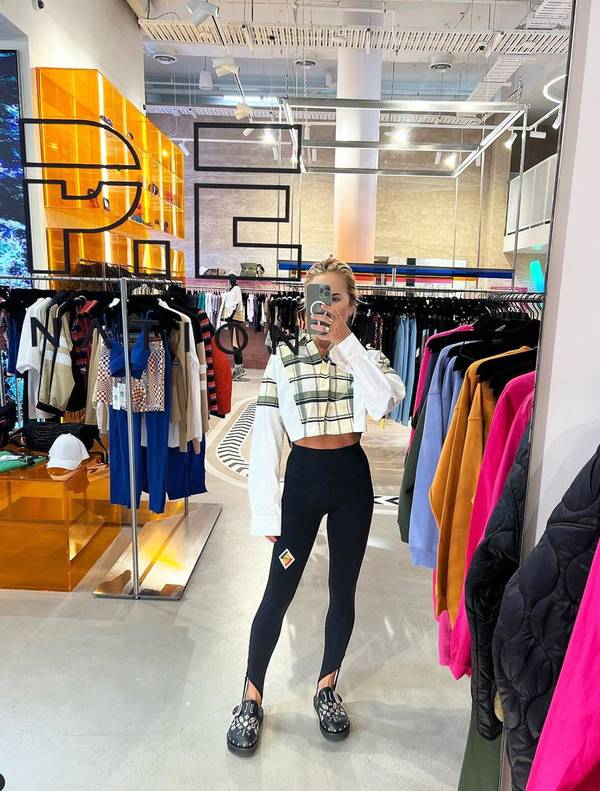 3. Reframe your approach when things go wrong
Setbacks and challenges tend to be opportunities in disguise. If I'm internally connected to the cause, I always find a solution and a way around to get the desired result. I don't give up. I also know that timing is key, so I use setbacks as a reminder to pivot and focus on something else or regroup for a new game plan.
4. Create boundaries to allow for time to fill your cup
'Me time' is so important for clarity and purpose. It's a daily struggle to carve out time to just be, and most of the time I epically fail. When I do stick to my boundaries and prioritise what I need to do to fill my cup, I'm a better and more productive person for it. Walking along the coastline where I can see the horizon and feel the sun on my face is everything to me. Getting massages and acupuncture is a weekly ritual, and having sauna sessions after a big day at work is a game changer. Ideally, I would like to do all these things daily, but that is close to impossible!
5. Focus on what's most important to reset at the end of the day
I am one for bringing the stress home but am conscious of it. It's best for me to walk in that door and get into mum mode, which is a great distraction from the busy day that's been had. It's hard sometimes to mentally reset as there are a whole range of other jobs and duties when I get home from work, so I just stay focused on Justice and if he's okay, that generally resets me. During the week I try to get into bed by 8-8.30pm. It's so important for me to rest and relax when I can. Surrendering to doing nothing sometimes is a notion I'm trying to master. Down time is something I'm not great at, but I'm working on it.