Introducing Vida Glow Women's Health Multi 360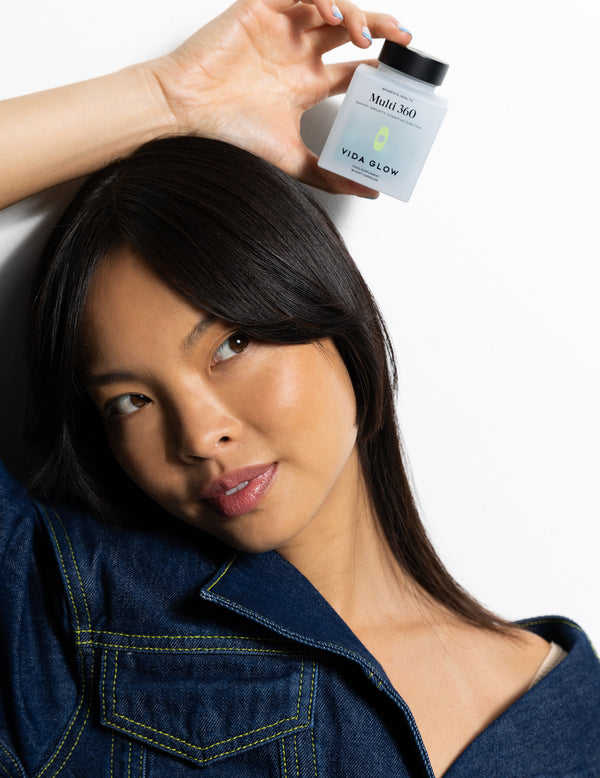 Power your health with a new revolutionary multivitamin.
What is Multi 360?
Research shows most people do not meet nutritional requirements from food alone. Fewer than one in 10 women in Australia eat the recommended two serves of fruit and five serves of vegetables each day. Multi 360 is the next innovation in health and the latest addition to Vida Glow's Women's Health range. This advanced multivitamin supports the female body's overall function by addressing energy, immunity and cognitive health with high impact actives and key performing nutrients.
Utilising 2-in-1 cap-in-cap technology, Multi 360 delivers what other multivitamins don't. Boosted with fish oil to enhance and streamline supplementation, each ingredient is carefully selected and included at meaningful doses to ensure maximum impact. Delivering exactly what a multivitamin should, and nothing you don't need.
Who is it for?
Multi 360 was developed to be the go-to women's supplement for energy, immunity and cognitive function. Containing 11 essential vitamins, minerals and fish oil, it is formulated to support female health and wellbeing. While it is entirely safe for males to consume, Vida Glow Women's Health formulations are targeted with specific therapeutic quantities based on the unique physiological needs of females.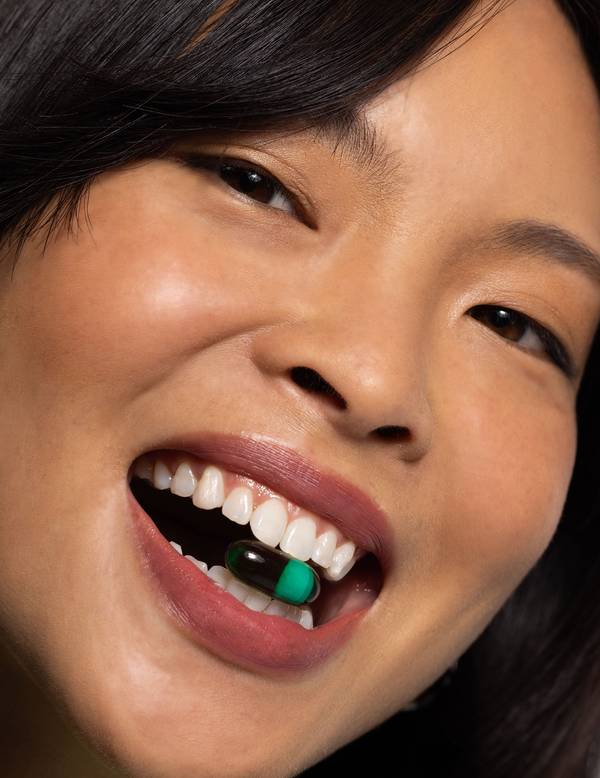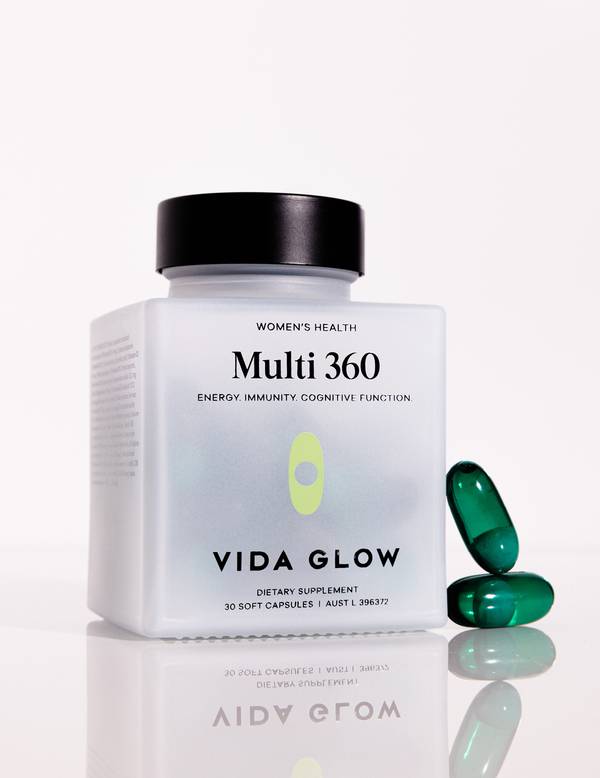 If I eat a balanced diet, do I still need a multivitamin?
Busy, modern living makes it difficult to ensure we're receiving all of the nutrients we need, even with a well-rounded diet. This can be due to depleted soils in the environment and unseasonal produce on the shelves, dietary restrictions or plant-based diets, lack of time, medications and so forth. In fact, studies show 90% of us aren't eating enough fruit and vegetables. For us to fully support our body's needs, supplementing with a multivitamin can help bridge any nutritional gaps our diet may be lacking.
Is it safe to take while pregnant or breastfeeding?
While many customers have safely incorporated our products into their pregnancy and breastfeeding routines, it is always recommended to consult with a trusted healthcare practitioner before taking any supplements. This is simply to ensure our products align with your individual needs. However, if you are pregnant or trying to conceive, we recommend Vida Glow Women's Health Prenatal+. It contains vital nutrients needed during this time of change, at therapeutic doses, to support a healthy pregnancy and maintain maternal health. Find out more about Prenatal+
What makes Multi 360 different from other multivitamins?
Standard multivitamins often require supplementation 2-3 times daily and contain excess ingredients at low doses with little impact. Multi 360 is a science-backed, once-daily formulation that contains only essential actives with maximum effect. Leveraging the cap-in-cap technology to allow for a powerful combination of ingredients that would otherwise be incompatible in any other format - including fish oil to provide EPA and DHA which standard multivitamins don't.
What benefits will I see from a multivitamin?
Giving you the benefits of a targeted multivitamin and fish oil in one compact capsule, Multi 360 is designed to supercharge your health. Filling vital nutritional gaps, it works to support energy production, bone health, muscle function, assist in healthy red blood cell production and immune system function. Whether you're feeling burnt out, fatigued or looking to boost your health - Multi 360 can give you exactly what you need with just one capsule a day, every day.