Introducing Vida Glow's Collagen Liquid Advance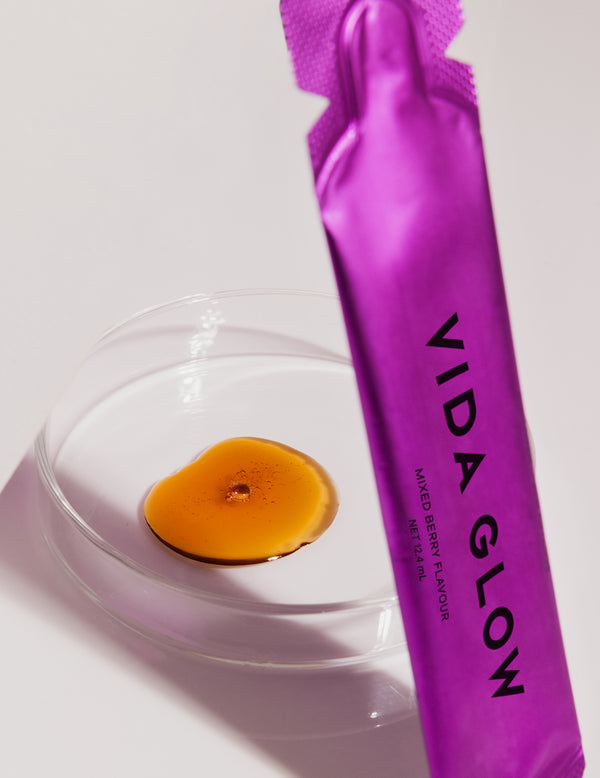 Learn about Vida Glow's latest liquid collagen shot - Collagen Liquid Advance. Read about the benefits and find out if it's the right product for you.
What is Collagen Liquid Advance?
Introducing Collagen Liquid Advance by Vida Glow: the next era of science-backed collagen supplementation. Offering a boosted dose of Vida Glow's clinically proven Natural Marine Collagen, Collagen Liquid Advance is a bioavailable and delicious berry-flavoured collagen liquid supplement. Innovated for advanced ageing concerns and packaged in a convenient ready-to-go sachet, simply tear, sip and allow this high 5g collagen dose to get to work for you.
At the heart of Collagen Liquid Advance lies the power of Natural Marine Collagen. Sourced from responsibly farmed fish skin, this sustainably produced collagen undergoes a natural hydrolysation process, resulting in small yet impactful peptides that get to work deep beneath the skin. With 5g of Vida Glow's best-selling Natural Marine Collagen, Collagen Liquid Advance delivers its double dose in just one easy to take daily sachet.
The Collagen Liquid Advance formula is enriched with potent antioxidants and a powerful dose of vitamin C, working in synergy to supercharge collagen synthesis and elevate your collagen levels. If you lead a busy lifestyle, lack time, and are determined to tackle advanced signs of ageing head-on with an intensified collagen routine, Collagen Liquid Advance is the perfect solution for you.
When will I see results from Collagen Liquid Advance?
Vida Glow's marine collagen is clinically proven to deliver visible results in as little as 8 weeks. But many of our community report results as soon as 4 weeks. At 5 grams per day of Marine Collagen Peptides, people saw a significant increase of 18.2 % in skin firmness and an 11% decline in peri-orbital wrinkles was observed within 8 weeks of consistent daily use.
Who is it for?
Collagen Liquid Advance is for anyone looking for a holistic, clinically proven hair, skin and nails beauty supplement. It's particularly beneficial for those with advanced ageing concerns such as wrinkles, brittle nails and thinning hair, or those looking to increase their collagen in-take and supercharge their results ahead of a special event like a big birthday or wedding.
It's also a great option for those who are always on the go and seeking a convenient and hassle-free way to supplement collagen. With its ready-to-consume berry liquid format, you no longer have to worry about multiple daily doses or combining it with water. Just one sachet of Collagen Liquid Advance is packed with 5 grams of collagen, providing a powerful dosage that can be taken once a day to support your beauty and well-being.
Is it safe to take while pregnant or breastfeeding?
While many customers have successfully incorporated our products into their pregnancy and breastfeeding routines, it is always recommended to consult with a trusted healthcare practitioner before taking any supplements. Though our formulations undergo rigorous testing for quality and safety, clinical testing specifically for pregnant or breastfeeding women has not been conducted. Make sure to seek personalised advice from your healthcare practitioner to ensure our products align with your individual needs.
Is there a difference between liquid and powder collagen?
In terms of efficacy? No. When it comes to the effectiveness of our collagen products, both our peptide powder and berry liquid advanced sachets contain the same clinically proven Natural Marine Collagen peptides. The only difference is Collagen Liquid Advanced has a double dose (5 grams) in the one liquid sachet as opposed to 2.5 grams in our Natural Marine Collagen sachets. Our Natural Marine Collagen powder can be easily mixed into any hot or cold liquid, offering flexibility in consumption whereas Collagen Liquid Advance provides a ready-to-consume option that's perfect for people looking for on-the-go simplicity.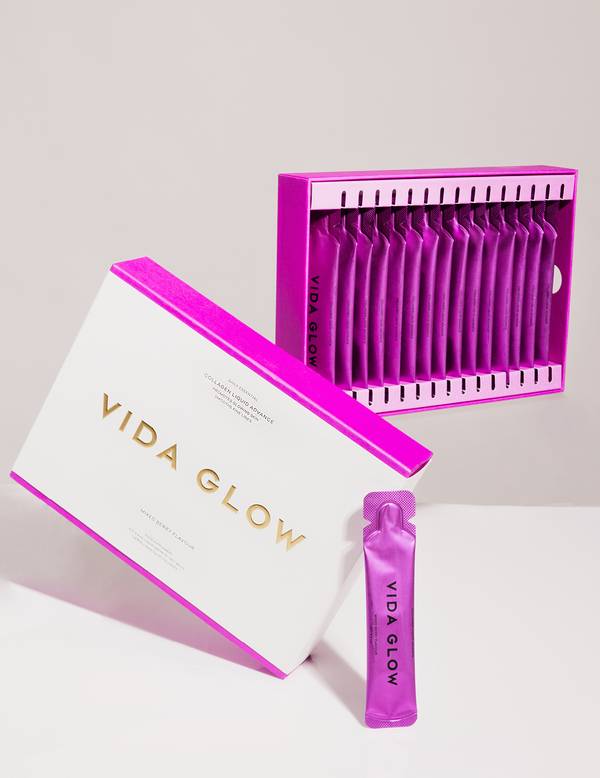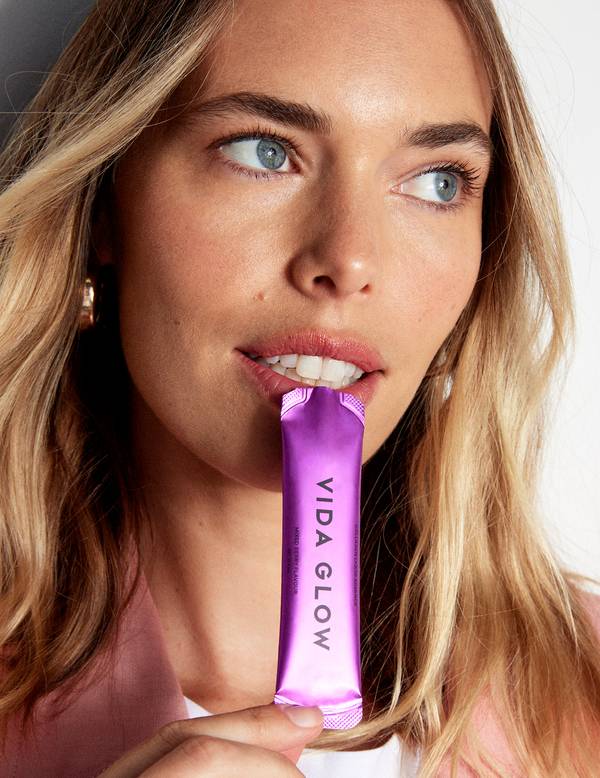 How many servings of Collagen Liquid Advanced should I have each day?
With its double dose potency, just one serving of Collagen Liquid Advance per day is sufficient to reap the benefits. However, we understand that everyone's needs and goals may vary. If you desire to maximise results before a special occasion or if you have advanced skin ageing concerns, you have the option to supplement with two sachets per day. It's important to note that exceeding two sachets per day is not recommended, as it would exceed the daily recommended amount of 10g of collagen.
How does it compare to our other products?
Both Collagen Liquid Advanced and our Natural Marine Collagen Sachet products harness the power of Natural Marine Collagen and deliver remarkable results for skin, hair, and nails. The choice between them ultimately comes down to personal preference, lifestyle, and desired ease of use. Whether you prefer the flexibility of powder or the simplicity of a liquid, both options are equally effective in supporting your collagen needs.
Benefits of Liquid Collagen
One clear benefit of Collagen Liquid Advanced is that you can take it anytime, anywhere - no water necessary. Sip it straight out of the sachet and you're done. For those always on the move and looking for a simple collagen product that doesn't require multiple daily doses, Collagen Liquid Advanced has packed 5 grams of collagen into the liquid formula so you only have to take it once a day. Our liquid collagen sachets harness the same efficacious peptides as our Natural Marine Collagen Sachets, just in liquid form so its easier for you to take on the go.
Benefits of Collagen Liquid Advanced
Reduces the appearance of fine lines and wrinkles
Firms and plumps skin
Improves skin elasticity
Maintains skin integrity
Promotes hair & nail health
Vitamin C increases collagen efficacy
Visible results in 8 weeks
Collagen Liquid Advance empowers you to take control of your beauty routine no matter how busy your lifestyle is. Just once a day, every day and you will start to see the incredible results of hydolysed marine collagen, antioxidants, and vitamin C on your skin. When taken consistently, Collagen Liquid Advanced can provide visible and long-lasting results including reduced fine lines, firmer skin, improved skin elasticity, and enhanced hair and nail health. Try out our super boosted Collagen Liquid Advanced today!