Glow Up, Show Up: Introducing Vida Glow's mindset and gift-to-self guide for 2022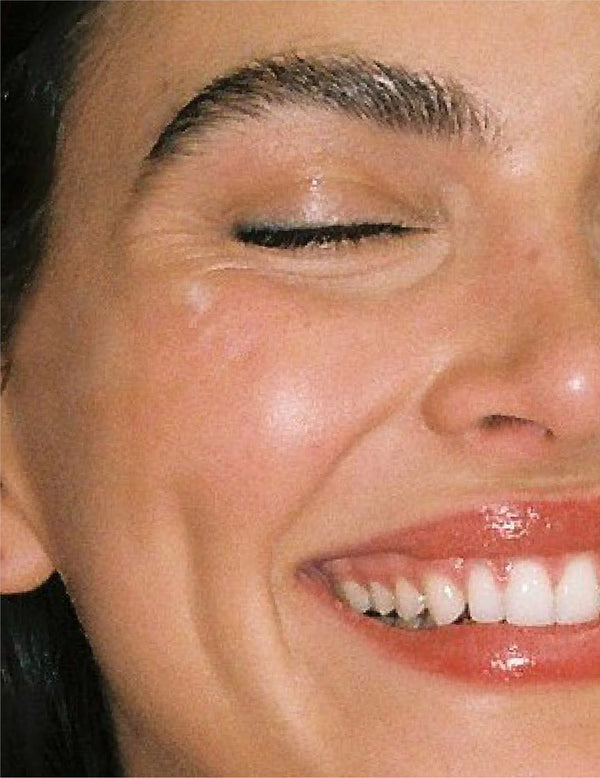 To 'glow up' is to be bold and brilliant.  To 'show up' is to have purpose, show initiative and be active.
For us, 'Glow Up, Show Up' is where aspiration meets real living. By creating lasting new routines and wellbeing practices, days are energised and optimistic – however you choose to spend them.
Capturing the spirit of a fresh start, Vida Glow is here to support you for a vibrant year ahead.
How do you plan to show up this year?  To prepare busy, modern living at its best, keep reading to find your curated beauty and lifestyle self-gifting guide.
For a fit new morning routine
Set yourself up to accomplish one of the most common New Year's resolutions. Feel fitter and eat better by kickstarting your 2022 with a holistic approach to wellbeing, inside and out. 
P.E Nation
Make strides in your fitness goals with activewear to match. With striking colour-blocking, P.E Nation's sets will inject energy into early morning sets and afterwork runs.
Barry's Bootcamp
With its pounding beats and bright red lights, Barry's Bootcamp's world-renowned high intensity workouts are designed for those who want to push their limits. And, there's class packs and memberships for every lifestyle.
A Consult with Dietitian Chloe McLeod
Skip over generic advice and go straight to the guidance of dietitian (and Vida Glow Skin Professional) Chloe McLeod. Be equipped with the knowledge – and a science-backed plan –to optimise your diet for overall health and glowing skin.
VIDA GLOW Endurance Duo
Support the foundations of a healthy gut and enhanced muscle recovery with this high-powered duo. Master Greens is formulated with fermented ingredients, pre and probiotics and sea minerals, while Activated Protein is loaded with plant proteins and essential amino acids to help build muscle and complement your new fitness regimen.
For your best skin yet
Whether you're committing to your skin goals or expanding your 'skinvestment' portfolio, these hard-workers will deliver soft, smooth skin long-term – and from top to toe. 
A Consult with QR8 Founder, Dr Michele Squire
As a PhD Scientist and former Registered Nurse, Vida Glow Skin Professional Dr Michele Squire knows skin – and that true skin health is achieved with curated Qr8 MediSkin skincare. With a detailed questionnaire and one-on-one virtual consultation, Dr Squire and her team will prescribe your ultimate skin salve.
Ultra Violette Skinscreen 101
Looking after your skin long-term shouldn't be a chore – and Ultra Violette's hydrating SP50 duo proves that. Be serious about wearing SPF daily and start with these best-selling formulas and their sweet-as-can-be tubes of encouragement.
VIDA GLOW Anti-Ageing Essentials
Support the natural ageing process from within with this clinically studied pairing of Natural Marine Collagen and Anti-G-Ox. Replenish collagen production as it declines with age and defend skin against prematurely ageing daily stressors in one daily ingestible beauty routine.
SHOP THE STORY
A statement-making entrance
Confidence radiates outwards. And sometimes all it takes is a shimmering style update to burst you out of old routines and give you the motivation to maintain new ones.
VIDA GLOW Luminous Skin Staples
Two of our best-sellers combine to brighten the complexion and restore skin's bounce and hydration. While Natural Marine Collagen stimulates collagen production to plump, smooth and enhance skin health, Radiance's trademarked active, SkinAx2™ blurs imperfections and illuminates skin's glow.
Mejuri
Fine, ethically sourced jewellery for the everyday, Mejuri captures self-expression and craftmanship. With classic pieces for everyone, elevate your daily movements and celebrate treasured moments with the brand's golden must-haves.
A relaxed outlook
In the midst of high pressure and fast-paced days, winding down is a skill in itself. Create a space for relaxation and take in life's simple pleasures with these luxury beauty and lifestyle essentials.
Baina Towels
In an array of soothing shades, Baina's plush beachside and bath towels have cemented themselves as the latest in self-care routines. Emerge from your ocean dip or candle-lit bath and take your time in the brand's organic cotton essentials.
Aveda
Harnessing botanicals with cutting-edge formulations, Aveda sets a new standard for naturally derived haircare with an uplifting hit of aromatherapy. Nourish strands and repair hair's bonds for soft, high-shine hair with each Botanical Repair wash day.
VIDA GLOW Natural Marine Collagen Original
A skin, hair and nail enhancing-addition to bustling mornings and calming evenings alike, Vida Glow's Natural Marine Collagen Original seamlessly strengthens your routine. Start your new ritual and achieve firm, glowing skin by stirring one unflavoured sachet into a flat white, chamomile tea or chilled refreshment and sipping morning, noon and night.
SHOP THE STORY