Anna Lahey in Conversation With RUSSH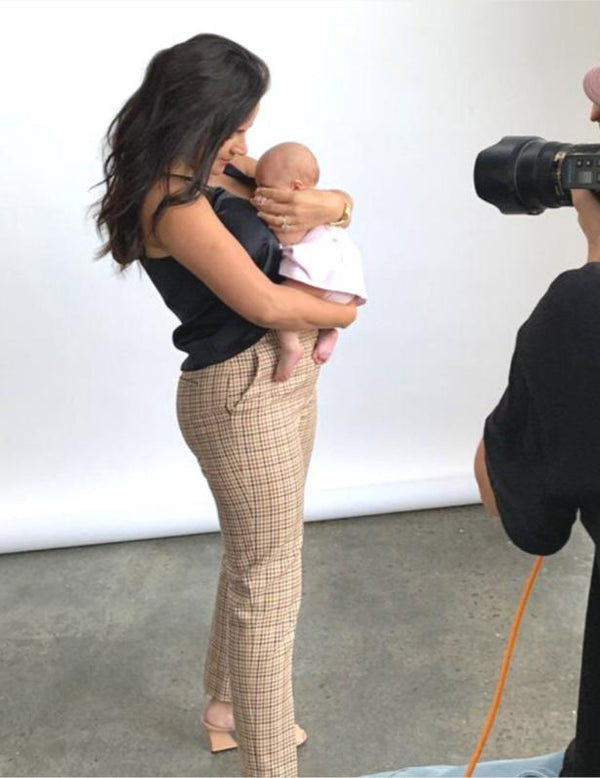 Ambition and commitment are key elements of a life lived brilliantly. In an exploration of this, RUSSH recently spoke with Anna, and discussed her personal pursuit of brilliance ─ from building an ingestible beauty business based on marine collagen to motherhood and everything in between. Below is a snippet of their conversation.
How do you create? Where does the idea for a new product originate from?
Anna: My personal struggle with hair loss and brittle nails was actually the inspiration behind the brand… I was sceptical but I started taking collagen and I was diligent about it.
After taking collagen for about six months, the results that I saw made me dive deep into the research and I found so many studies and clinical trials – that is what inspired the idea of bringing this to life. That was in January of 2014 and we sold our first unit on the 13th September 2014, which was also our wedding day.
Can you explain the health benefits of ingestible collagen?
Anna: The interesting thing about ingestible collagen is the way it works is so different. Once you mix it in water, it passes the lining of the stomach and is absorbed by the bloodstream in about 30 seconds. Then it travels via the blood vessels to the collagen matrix underneath the surface of the skin where it stimulates the proliferation of fibroblasts, which are the cells responsible for collagen production in the body.
Its absorption rate is really high and the bioavailability of the product is huge. Because it's a hydrolysed marine collagen, the molecular weight is very low – at about 2,500 daltons. Whereas other types of collagen tend to have a higher molecular weight, which is why their serving sizes are higher. The lower the molecular weight, the higher the absorption. As a result, we have a really high repeat customer rate and most people see results in about 30 days.
We invest in studies and marine collagen is clinically proven to improve the health of hair, skin and nails. The benefits include restoring skin's hydration levels, smoothing out fine lines and wrinkles, stimulating hair growth as well as strengthening the nail structure. My favourite benefit of collagen is that natural plumpness it gives to the skin.
What's in your beauty routine?
Anna: I take our collagen twice a day, in a glass of water every morning. It's my favourite. I am pretty strict with taking two of the sachets a day, especially being postpartum and breastfeeding. I also take Anti-G-Ox – you can dissolve it onto the tongue or drink it in water. It is basically an internal defence system against lifestyle and environmental factors that cause premature ageing.
How do you manage stress? What do you do when you feel overwhelmed?
Anna: Walking. I know people meditate, whatever floats your boat. Building a global business and working in different time zones is really stressful, especially having three children under three. The best way for me to clear my head is to get outside and clear my head. Whenever I'm overwhelmed there is nothing like going for a walk to change my mood.
Growth and change is about learning. What is the biggest lesson in business that creating Vida Glow has taught you?
Anna: The biggest lesson we've learnt is to really invest in people. The people that help you grow your business are the foundation. If you have the right staff, you have to nurture them and invest your time in them… The way you treat people is everything. In a time like this, it's never been more important to nourish that work culture and make sure people are heard.
The other thing I've learnt is 'stay in your lane'. You can't think too much about what people are doing to the left of you, the right of you. Competition is healthy. There will always be competition, so don't necessarily see them as a threat. There is enough for everyone to succeed. What is most important is what you're doing and what you are offering.