Virtual Vida Glow: Discover your Skin i-D in Vida Glow's digital experience
Beauty routines can be complicated and confusing. From deciphering buzzwords to sifting through advice, it can be challenging to find a routine that works for you. Enter Virtual Vida Glow – a hyper-personalised skin analysis tool and ingestible beauty experience designed to take the guesswork out of beauty and skincare.
Virtual Vida Glow ushers in an elevated next generation of beauty. A world-first for the ingestible beauty category, Virtual Vida Glow is comprised of two spaces, combining science with beauty. The Skin i-D determines your skin's health and ageing concerns – and recommends ingestible beauty solutions tailored to your skin concerns. In the 'Vida-sphere', the digital concept store and education hub breaks down everything you need to know about skin, ingestible beauty and Vida Glow's award-winning formulas.
Combining Vida Glow's made for you and science-backed values, Virtual Vida Glow empowers you to understand your skin and personalised ingestible beauty routine. With the advice of Vida Glow's Skin Professionals and science-first education, the experience guides you to treat your skin concerns and support skin health. 
Discover your Skin i-D
Targeting your skin goals, Virtual Vida Glow's Skin i-D is an expert-developed skin diagnostics tool. Through a visual questionnaire and artificial intelligence-analysed skin scan, the diagnostics tool assesses the complexion's spots, wrinkles, texture, dark circles and redness. By identifying your skin strengths, challenges and overall health, a personalised ingestible beauty routine is formulated, and can be shopped instantly. 
Enter the Vida-sphere
Guiding you to understand the fundamentals of skin and ingestible beauty, the Vida-sphere follows the Skin i-D analysis. A 360° concept store, the Vida-sphere presents vibrant activations with bite-sized education, founder Q&A videos and expertise from Vida Glow's Skin Professionals.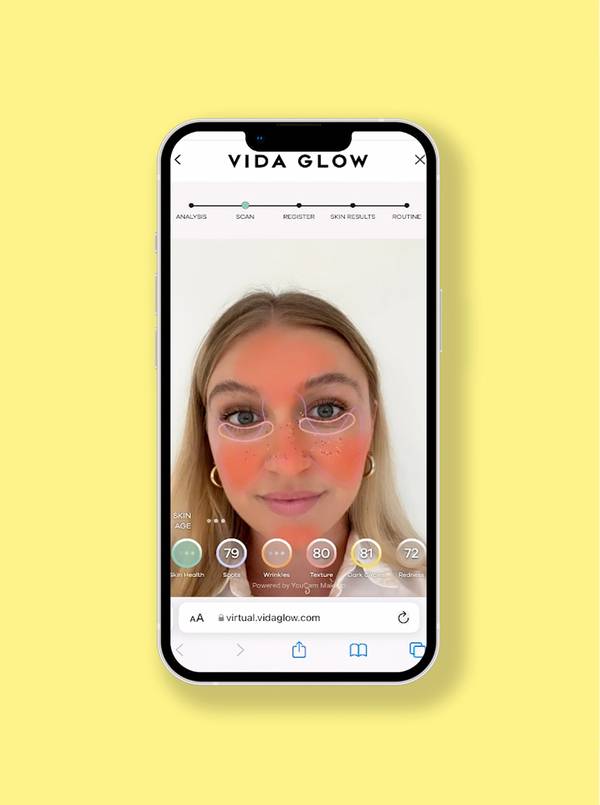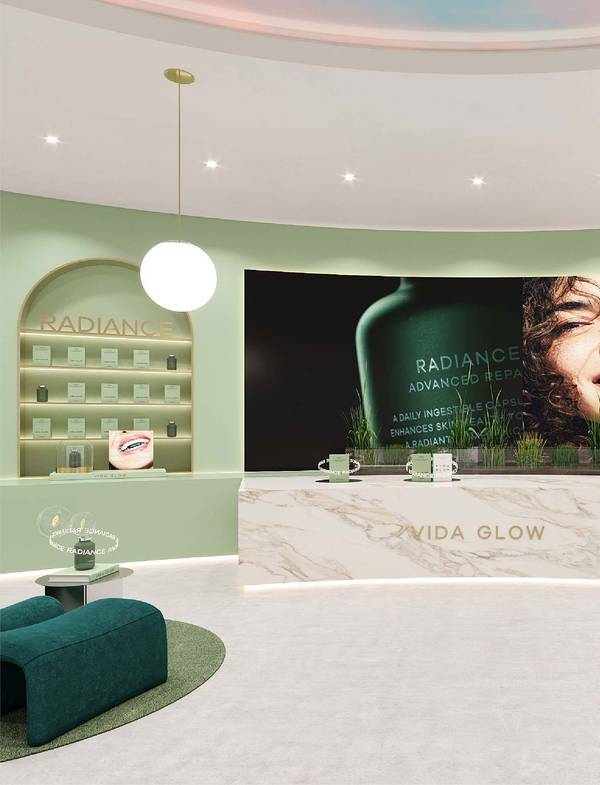 Meet the Skin Professionals at your service
Bringing together our Skin Professionals Panel of world-class industry leaders, the Vida-sphere brings Vida Glow's science-backing and expertise to life with:
Dr Philip Tong, a fellow of the Australasian College of Dermatologists with prestigious international training and clinical research to optimise skin health.
Jocelyn Petroni, one of Australia's pre-eminent skin aestheticians with results-driven techniques and a holistic approach to beauty.
Dr Michele Squire, a PhD scientist, science educator and former Registered Nurse who's passionate about dispelling skincare misinformation.
Dr Ewoma Ukeleghe, a medical and cosmetic doctor and clinical expert in skincare and non-surgical enhancement and leader in modern skin care and health.
Chloe McLeod, an Advanced Sports Dietitian and Accredited Practicing Dietitian with over of a decade of experience in using food to fuel life.
Unlock Vida Glow rewards
While the space is education-first, it's not without its perks. From a hydrolysation-inspired game, to virtual selfie moment, interact with the Vida-sphere to win discount codes – and go in the draw for $500 worth of Vida Glow.
To optimise Vida Glow's ingestible beauty innovation and create a tailored routine, enter Virtual Vida Glow here.