Your guide to: hydrating dry winter skin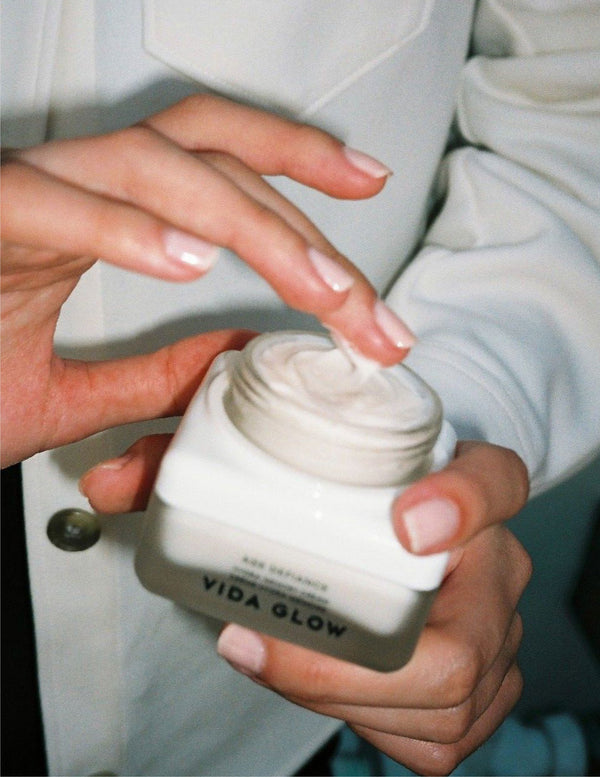 Like clockwork, every winter the chilled air takes its toll on our skin. Our complexion feels, dry, dehydrated and tight – even inflamed. And anyone who's experienced dry winter skin knows it isn't as simple slathering on moisturiser.
But with a science-backed understanding your skin and its protective barrier, hydrated, calm skin is only a few easy switches away.
Keep reading to discover what causes dry winter skin and how to hydrate your skin for a dewy, smooth complexion year-round.
Causes of dry skin in winter
There's some science at play here. Water likes balance – a state of equilibrium. So when this balance is thrown off, water corrects itself and diffuses from areas of high concentration to low concentration.
Now let's apply this to your skin. Cold winter air – and air conditioning – is extremely dry. Unlike humid summers, there's very little moisture in the air. So when you're keeping hydrated – sipping on water and applying hydrating skincare – your skin is plump and juicy. But as nature would have it, your skin's water content is drawn out into the atmosphere. This leaves your skin parched, uncomfortably tight and lacklustre.
But our skin doesn't have to be at the mercy of the elements. Start your winter skincare refresh by analysing your skin – then maximise skin's hydration on the inside and out.
Symptoms of dry skin in winter
A little more science: dry skin lacks lipids and oils, while dehydrated skin lacks water.
Dry skin is a skin type, you're born with it. You're likely to experience dry skin all year round and prone to skin flaking and roughness. Dehydrated skin is a skin condition. It's accelerated by seasonal, environmental and lifestyle changes. You might notice fine dehydration lines, more pronounced wrinkles and a dull, lacklustre complexion.
Treatment of dry skin in winter
To hydrate dry and dehydrated winter skin, there's four skincare ingredient essentials in your routine. And they work even better together.
The skin hydrators
Hydrators like hyaluronic acid are hydrophilic – meaning they attract water. Hyaluronic acid molecules carry up to 1000 times their weight in water, so when they're applied to skin, hyaluronic acid molecules increase and maintains skin's water content.
If you have dehydrated skin, apply a hyaluronic acid serum or gel-cream moisturiser to damp skin. This allows hyaluronic acid to pull water deeper into your skin for maximum efficacy and a supple complexion.
The skin soothers
If your skin looks red and feels warm to the touch, you might be experiencing inflammation. Inflammation can cause moisture to evaporate from skin and compromise the skin barrier. So pair hydrating ingredients with healing vitamins and minerals – like niacinamide, vitamin B5 or zinc – in your daily serum or a weekly calming treatment.
As you hydrate and repair your skin, calming inflammation will also restore skin's even, glowing appearance and prevent premature ageing on a cellular level.
The ingestible skin saviours
Working in tandem with your daily water intake, ingestible beauty solutions like Natural Marine Collagen and Hyaluronic Complex are clinically studied to increase skin hydration – and with visible results in weeks.
If fine lines and loss of elasticity are your primary skin concern, Natural Marine Collagen is a natural – and clinically proven – way to stimulate collagen production and support the ageing process. After 12 weeks of one daily sachet in a glass of water, you can expect firm, glowing skin, plus healthy hair and nails.
For severely dry, dehydrated and stressed skin, try an ingestible hyaluronic acid. When you ingest the much-loved skincare ingredient, its hydrating benefits are amplified and lasting. Vida Glow's on-the-go Hyaluronic Complex is also formulated with cica, niacinamide and zinc to hydrate and calm in one step.
The skin protectors
Once you've hydrated and soothed your skin, lipid and oil-based substances called occlusives seal everything in. Occlusives like shea butter in the Hydra-Memory Cream are heavier, larger molecules which create a protective barrier on skin's surface. So apply richer moisturisers, balms or oils after serums, then finish with SPF to protect your skin and its hydration during the day.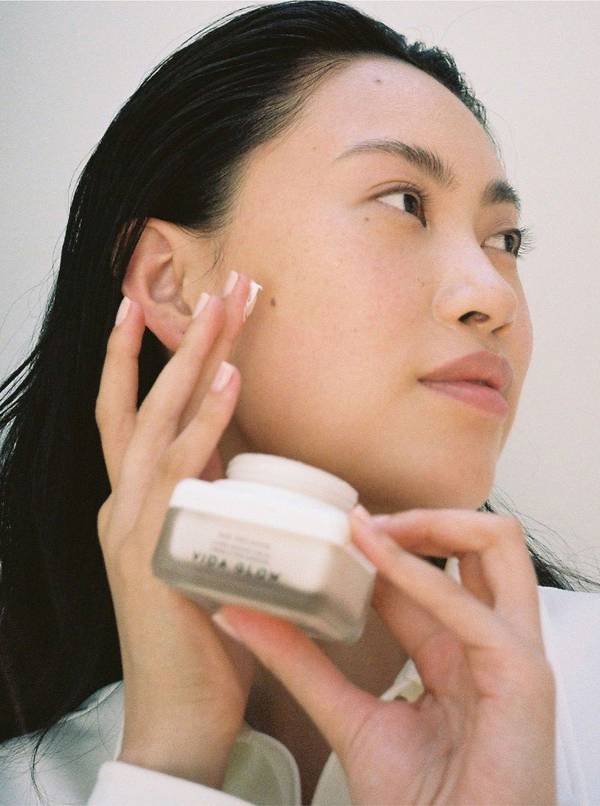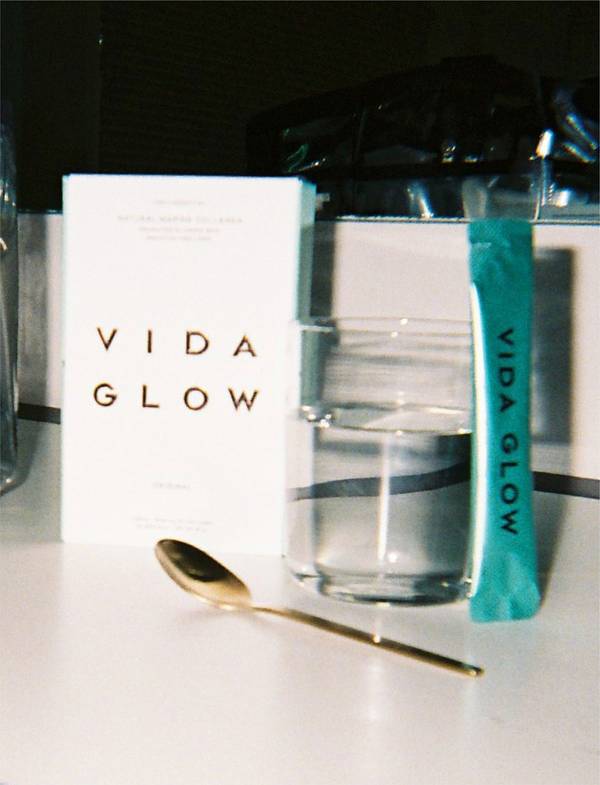 How can I keep my skin hydrated in winter?
Whether you're dry or dehydrated, replenish your skin by being strategic with your skincare and mindful of cosy winter habits.
1. Rethink your exfoliator
If you're using a physical exfoliator on your face, keep it far, far away in winter. When used with a heavy-hand, the microparticles in physical exfoliators can create microtears in your skin and compromise your skin barrier – leading to trans-epidermal water loss, dehydration and inflammation.
On the other hand, chemical exfoliators lift dead skin cells and the glue that holds them together – for a fresh complexion that's primed to soak-up the hydrating skincare that follows. If your skin's naturally dry, dehydrated or sensitive, reach for gentle alpha hydroxy acid (AHAs) like lactic acid or a beta hydroxy acid (BHAs) if you're prone to breakouts.
After cleansing your skin, try swiping on your exfoliator one to three times a week and adjust your routine from there to maintain skin's soft, smooth surface.
2. Ease-off harsh actives
Retinol, we're looking at you. If particular skincare actives or high-strength formulas temporarily sensitise or inflame your skin, give yourself a break. Drop your active skincare applications back to once a week or every other day until you find a new routine that works for your dry skin and skin concerns.
And if actives are still drying-out your skin, try 'sandwiching' your skincare. After cleansing, apply your go-to moisturiser and then your active of choice. By applying a thin layer of hydration, the moisturiser buffers the drying effects of harsh topicals – so you can reap its benefits without the irritating side effects. Then, finish with a final layer of moisturiser to lock everything in.
3. Step out of the hot water
As satisfying as a hot shower is on a cold night, it's stripping moisture from your skin. So face away from the showerhead and wash your skin under tepid water to maintain your skin's natural hydration and avoid irritating your skin.
4. Try a humidifier
A humidifier is non-negotiable for supermodel and Vida Glow friend of the brand, Irina Shayk. By filling the air with just the right amount of humidity, the bedside device minimises water loss overnight to ensure Irina's skin is plump and hydrated by morning.
5. Work in layers
You rug-up in winter – so do the same with your skincare.
Start your daily routine with a base of Natural Marine Collagen. By stimulating collagen production and strengthening the collagen matrix, skin's health and structure are optimsed from within. So you see the maximum benefit from ingestible and topical skincare that follows.
When your skin's feeling dry, add one to two ampoules of Hyaluronic Complex to rehydrate your skin. Take daily, year-round if you're naturally dry of dehydrated. Or if you skin feels dry during the change of seasons of travel, try a two-week course of Hyaluronic Complex to restore and rebalance your complexion.
Once you've replenished your skin's hydration from within, top it off with a hydrating serum and a nourishing cream. And if your skin's craving even more moisture, follow with a facial oil or sleeping mask.
When winter air conditioning and wind chill leaves your skin dry and dehydrated, double-down on your hydrating skincare. By making small adjustments to your skincare and daily routines, you can minimise water loss and inflammation to support dewy, deeply hydrated skin.
Want to learn more about a complete routine for dry and dehydrated skin? Come inside Vida Glow's bidirectional skincare routine.
SHOP THE STORY